J&J Faces Talc Class Action Lawsuit in Canada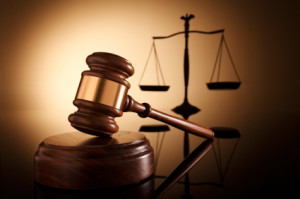 Pharmaceutical giant Johnson & Johnson has been hit with a talcum powder class action lawsuit in Canada over its baby powder products containing talc. Plaintiffs argue that the company knew about cancer risks of long-term talcum use by adult women but opted to conceal these dangers from consumers. The lawsuit claimants include the estate of a Montreal woman who succumbed to ovarian cancer this year, and seven other women who live in Ontario and Quebec.
Allegations raised in the suit, which include: "negligent development, testing, design, manufacturing, licensing, distribution, marketing and sale of Johnson's Baby Powder" mirror those leveled in complaints filed in the United States, where more than 1,000 cases are currently pending.
Class action talc lawsuit filed in Canada
The Canadian plaintiffs allege that Johnson & Johnson's baby powder "is defective and inherently dangerous in that it causes, materially contributes to, and materially increases the risks of ovarian cancer in females who apply it (or who have it applied) to their perineal area."
Though demands for monetary compensation in the class action will come later, the suit charges J&J with negligent concealment for failing to disclose the talc cancer risks to the health and life of the plaintiffs, and failing to recall Baby Powder from Canadian shelves.
Even amidst hundreds of pending product liability complaints and two lost cases in Missouri state court, J& J continues to stand behind the safety of its talc-based products, stating "the talc in our baby powder has a long history of safe and gentle use."
J&J loses two talc cases, plaintiffs awarded massive verdicts
Last month, Johnson & Johnson was ordered by a Missouri jury to pay a $55 million talc verdict to a woman who argued that her ovarian cancer was caused by decades of baby powder use for feminine hygiene purposes. The judgement marked the second consecutive loss for J&J, after a separate jury found for another plaintiff who had died from ovarian cancer after using Shower to Shower and Baby Powder for more than 30 years.
A large portion of both of these multi-million judgments was made up of punitive damages – which are intended to punish the defendant and deter future misconduct. A spokesperson for J&J has confirmed that the company plans to appeal both rulings.
Ovarian cancer risks with talc
The genital use of talcum powder use has been connected with an increased risk of ovarian cancer in several case-control studies; however, the findings in other research studies have yielded mixed results. According to the American Cancer Society, it is thought that talcum products might cause cancer in the ovaries if the powder is applied around the perineal area, on sanitary napkins or in the underwear where minute particles can migrate through the vagina and fallopian tubes into the ovaries. Prolonged use of talc-containing products in this manner has been associated with inflammation in the ovarian tissues, which is thought to contribute to tumor formation.
With more women seeking monetary damages against J&J concerning their talcum powder products, legal experts anticipate that the company may soon propose a global settlement of cases, at least in the U.S. where talcum powder lawsuits continues to escalate.