Illinois Man Claims Nexium Caused Chronic Kidney Disease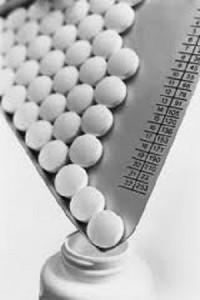 George Mullen demands compensation from AstraZeneca Pharmaceuticals, claiming that the medication Nexium has caused him to suffer from chronic kidney disease. He filed his product liability lawsuit on August 26, 2016 in the U.S. District Court for the Eastern District of New York. The plaintiff's allegations against the defendants include failure to issue adequate warnings to consumers and the medical community about the risk of kidney problems, despite the fact that the defendant allegedly knew or should have known of these risks.
The Nexium lawsuit comes on the heels of an FDA safety communication regarding the potential risk of kidney damage from proton pump inhibitors, which is a class of medicines that includes Nexium and Prilosec.
Plaintiff's history with Nexium
According to the lawsuit, Mullen had been prescribed Nexium on numerous occasions by his doctor and he took the medication as directed. His usage of the medicine occurred during the time between September 2006 and September 2013. In 2008, Mullen was diagnosed with chronic kidney disease. His lawsuit states that in addition to kidney disease, the plaintiff suffers from other unspecified "serious and dangerous side effects… and personal injuries, which are permanent and lasting in nature, physical pain and mental anguish, including diminished enjoyment of life, as well as the need for lifelong medical treatment, monitoring, and/or medications."
Because of the severity and permanence of his injuries, the plaintiff is demanding compensation of ten million dollars.
Nexium and kidney disease
The defendant's claims that Nexium caused his kidney disease appear to be substantiated by scientific evidence and his lawsuit references numerous studies to that effect. The apparent link between proton pump inhibitors and kidney damage prompted the FDA to issue a warning about these medicines in December of 2014. Specifically, the FDA cautioned healthcare providers and patients about the risk of acute interstitial nephritis associated with the use of these medicines. This condition refers to the inflammation of the kidneys, which can lead to chronic, severe kidney damage.
Other studies have suggested that Nexium might place users at risk of acute kidney damage and end-stage renal failure, a life-threatening condition. For example, in a 2015 study published in CMAJ Open, study participants who used proton pump inhibitors were three times more likely to suffer from acute interstitial nephritis and 2.5 times more likely to suffer from acute kidney injury, or the sudden loss of kidney function, compared to individuals who did not use these drugs.
In April 2016, further evidence was disclosed regarding this association. Researchers from the Department of Veterans Affairs determined that patients who used Nexium and other proton pump inhibitors could be 96 percent more likely to suffer from kidney failure and 28 percent more likely to suffer from chronic kidney disease. These statistics are associated with at least five years of use.
Other lawsuits pending against AstraZeneca
Mullen isn't the only plaintiff to file a lawsuit against AstraZeneca alleging that Nexium caused his kidney disease. There are a growing number of plaintiffs who used various types of proton pump inhibitors, including Nexium, Prilosec, Protonix, Prevacid, and Dexilant, who claim that these drugs place them at risk of life-threatening conditions. Many more cases could be filed in the years to come.