Lawsuit Claims Lifetime Use of Talc Lead to Wife's Death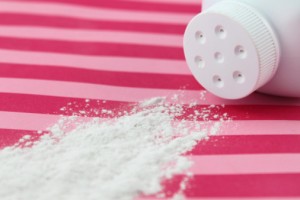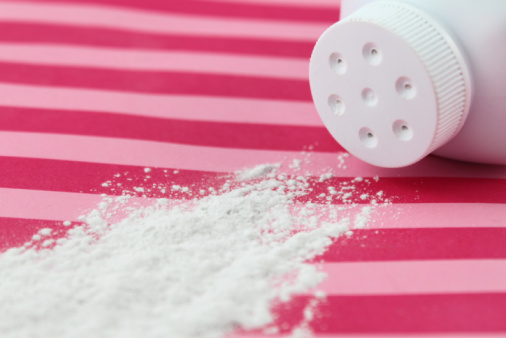 One of the most recent talcum powder lawsuits is alleging that prolonged use of talc and talc-based products poses an increased risk of ovarian cancer. The plaintiff in this case lost his wife last year after she lost her battle with ovarian cancer.
He claims that her diagnosis, and ultimate demise, was caused by her lifetime use of talcum powder for feminine hygiene purposes, since the company marketed the product for women to use safely on a regular basis. Due to this devastating loss, he seeks substantial compensation.
Link between talc and cancer
The complaint presented by the plaintiff—Patrick Barker—concerns his deceased spouse—Carla—who was diagnosed with ovarian cancer, which he claims was directly linked to her daily use of Johnson & Johnson's (J&J) baby powder for feminine hygiene. Barker alleges that the manufacturer falsely advertised their talcum-based baby powder as suitable for feminine needs by promising "freshness and comfort" to the thousands of women who utilize it.
Barker states that if his wife had been properly informed about the dangers of talcum powder, the outcome may have differed. However, since Carla was not aware of the increased cancer risk, she suffered a catastrophic injury, which resulted in pain, disability, impairment, economic loss, and death.
Johnson & Johnson allegedly concealed risks
The original purpose of J&J's baby powder was to protect infants from rashes that developed under their diapers. However, the manufacturer simultaneously advertised the product for female use around the genital region to reduce friction and absorb excess moisture, which they further solidified by assuring a feeling of freshness.
Regardless of popularity, studies—that date as far back as 1971—have indicated that talcum-based powder contains carcinogen activity, some of which mirrors asbestos-like fibers. Furthermore, numerous groups have advised the company to place warnings on the product to inform women of the possible risks, which some studies showed increased a woman's cancer risk by as much as 60 percent.
Despite these recommendations, J&J has not added such precautions to their labels, which this lawsuit cites as one of their biggest complaints. The plaintiff here claims that the company intentionally failed to offer this information to their customers, who have a right to know statistics of this nature.
Talcum powder lawsuit verdicts
Although this issue has a long-standing record, the recent increase in awareness has brought forth many class action lawsuits against J&J and the companies that mine and provide the talc, such as Imerys Talc America, INC and Luzenac America, Inc.
Thus far, multi-million dollar verdicts have been awarded to two plaintiffs who successfully pursued litigation against J&J.