Judge Reduces DePuy Pinnacle Hip Damages to $500 Million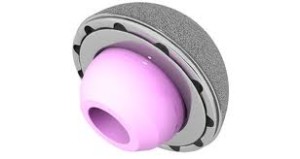 The U.S. District Judge presiding over all U.S. DePuy Pinnacle hip replacement lawsuits recently cut the amount of punitive damages awarded to plaintiffs by roughly half, from approximately $1 billion to $500 million. The judge upheld the full amount of compensatory damages.
$1 billion in damages reduced due to constitutional concerns
In early December, a federal jury decided to award more than $1 billion in damages during a the bellwether trial for cases alleging injuries caused by the DePuy Pinnacle hip replacement. The amount included punitive damages, intended to punish the manufacturer, Johnson & Johnson, and its subsidiary, DePuy Orthopedics.
The suit against the manufacturers alleges that the metal-on-metal DePuy hip implant often loosens and fails. This causes metallic debris to enter the body. The result is severe pain for the patient and required revision surgery to remove the hip implant.
The DePuy hip implant has been the subject of almost 10,000 similar lawsuits across the country alleging product liability. Each of the suits before District Judge Ed Kinkeade state almost identical facts.
The punitive damages of more than $1 billion were in recompense for evidence at trial that indicated the manufacturers were aware that Pinnacle hip implants could leach cobalt and chromium into patient's bodies, but made no move to stop the hip implants from being put into patients across the country.
The bellwether jury awarded about $32 million in compensatory damages for six plaintiffs. That award stands. It is to compensate plaintiffs for pain, suffering, medical expenses, and permanent injuries.
The roughly 50% reduction in punitive damages apparently stems from constitutional concerns. A previous U.S. Supreme Court decision indicated that damages like this must not be above a single digit multipler in order to achieve due process in tandem with judicial goals of deterrence and retribution.
Johnson & Johnson has indicated that it plans to appeal the verdict.
In addition to the recent verdict, a March bellwether case with five plaintiffs from Texas returned a $500 million verdict against the manufacturers: $140 million in compensatory damages and $360 million in punitive damages. In that bellwether case, however, the damages were cut to $151 million because Texas law caps damages to a lower amount than many other states.
DePuy hip case pending for September 2017
Another bellwether case involving the DePuy Pinnacle is planned to go to trial during this September unless the suits are settled by the manufacturer.
In addition, Johnson & Johnson earlier agreed to settle 8,000 cases involving patients who received the DePuy ASR metal hip implants. The figure the manufacturer agreed to pay was over $2.4 billion.
If juries in these bellwether trials are any indication of how future juries will perceive the merits of the cases, Johnson & Johnson may wind up facing substantial liability.