Plaintiffs File Request for Multidistrict Litigation (MDL) in Farxiga Cases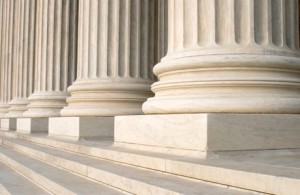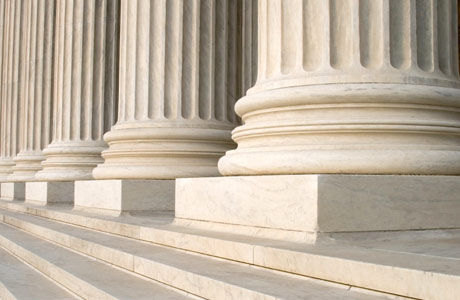 In early February, plaintiffs in product liability cases involving the drug Farxiga (dapagliflozin) requested that all cases filed with federal court system over the side effects of the drug be moved to multidistrict litigation (MDL) in the U.S. District Court of the Eastern District of Pennsylvania. The request was filed with the U.S. Judicial Panel on Multidistrict Litigation (JPML).
An increasing number of lawsuits against Farxiga are being filed in federal court. Each suit makes the same type of claims that Farxiga, one of a new class of diabetes drug, caused diabetic ketoacidosis, kidney failure, and heart attacks or other injuries. Farxiga is manufactured by AstraZeneca.
Request for MDLs common in cases with numerous complaints
MDL requests are common in cases involving drugs that have resulted in numerous complaints by patients who underwent the same or similar injuries or conditions. MDLs eliminate unnecessary duplicative discovery into issues and concerns common to all the cases, avoid the possibility of contradictory rulings before the trial from multiple judges, and serve the convenience of the parties, witnesses and the judicial system.
Farxiga was the second of the new class of medications, called sodium glucose cotransporter-2 (SGLT-2) inhibitors, to be approved in the United States.
These drugs act in a different way that earlier diabetes treatments. They affect the kidneys' normal function. Initially, they were prescribed for their ability to reduce blood pressure and lower glycated hemoglobin levels in patients who are unable to use metformin, a commonly prescribed diabetes medication.
As more and more patients with diabetes were prescribed Farxiga and similar SGLT-2 inhibitors, however, multiple serious health risks were reported. As a result, claims have been filed against the manufacturers for not sufficiently researching the drugs before they were launched or warnings healthcare professionals and consumers about the dangers.
Invokana MDL established in December 2016
In December, an MDL was set up for Invokana lawsuits. Invokana was the first SGLT-2 inhibitor to reach the market. The MDL has approximately 100 cases pending before U.S. District Judge Brian Martinotti in the District of New Jersey.
The U.S. JPML made a decision not include the Farxiga lawsuits or those concerning any other SGLT2 inhibitor. Putting different drug manufacturers together in one MDL may complicate the progress of the cases because of the trade secrets and other confidential information that might come up at trial.
The JPML indicates that a minimum of 18 Farxiga lawsuits are pending in six separate federal district courts. More claims are anticipated in the future against AstraZeneca and Bristol-Myers Squibb.
FDA Farxiga warning
The U.S. Food and Drug Administration (FDA) mandated new diabetic ketoacidosis warnings for Farxiga and other SGLT-2 inhibitors in December 2015. It required new information to be added on the label, warning users to cease taking the drug and seek immediate medical attention if they notice symptoms indicative of a buildup of acid levels in the blood.
In June 2016, the FDA announced that warnings were being added to Farxiga's label concerning the risk of kidney damage. The warning was in response to a large number of adverse event reports submitted by individuals who suffered acute kidney injury while taking an SGLT-2 inhibitor.
The lawsuits allege that drug makers knew or should have known about these risks, and should have communicated the danger to the medical community and to consumers.