Texas Woman Files Stryker Accolade and LFIT v40 Lawsuit; MDL Formed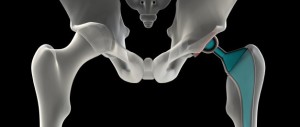 Early last month, a Texas woman filed a product liability lawsuit against the maker of popular metal replacement hip components over injuries that she allegedly suffered after a hip replacement. The plaintiff was fitted with the Stryker Accolade and LFit v40 hip components, which were recalled due to complications consistent with her injuries.
Betty Sadler of Houston filed the complaint against Howmedica Osteonics Corp, doing business as Stryker Orthopedics, in the U.S. District Court for the Southern District of Texas. The complaint, filed on March 7, 2017, alleges that Sadler received a total hip replacement in October 2008, when she was implanted with the Stryker Accolade TMZF Plus femoral stem and LFit V40 femoral head.
Sadler underwent the replacement to repair left hip degenerative arthrosis but about seven years after the procedure, she began experiencing significant pain and discomfort in that area. As a result of the pain, she underwent an MRI which uncovered a pseudotumor. Sadler underwent revision surgery in January 2016, when it was discovered she was also suffering from metallosis (blood poisoning caused by metal contaminants).
Stryker Accolade and LFIT V40 associated with serious complications
The Stryker Accolade TMZF Plus femoral stem is coated in titanium and a hydroxylapatite. The LFIT V40 femoral head is constructed of a cobalt chromium. According to Sadler's complaint, pairing dissimilar metals in this way has been understood by scientists to cause significant fretting (gradually wearing away) and corrosion.
When metal hip components corrode, it can cause painful inflammation and irritation, even leading to pseudotumors like the one Sadler suffered. A hip pseudotumor is the common name for an aseptic lymphocyte-dominant vasculitis-associated lesion, which is a large solid or semi-liquid tissue growth that forms around a hip replacement. It affects roughly five percent of arthropolasty patients and is more common in females.
Stryker recalled LFIT V40 due to high failure
In August 2016, Stryker voluntarily recalled certain sizes and lots of the LFIT V40 heads based on what it described as a "higher than expected" rate of taper lock failure. The taper lock connects the femoral head to the femoral neck and its failure can lead to inflammation and tissue reaction, loss of mobility, pain, broken bones, and need for revision surgery.
Approximately three dozen cases have already been filed alleging injury caused by the Stryker LFIT Anatomic CoCR V40 femoral heads. In early 2017, counsel for several plaintiffs filed a motion to consolidate the cases in mutlidistrict litigation (MDL). The U.S. Judicial Panel on Multidistrict Litigation granted the motion and the Stryker LFIT MDL will be overseen by U.S. District Court Judge Indira Talwani in Boston.
Number of Stryker hip lawsuits growing
There is no way to know precisely how many cases will ultimately join the MDL but Howmedica has recalled more than 42,000 of the defective hips so the number of plaintiffs could grow tremendously.
The LFIT V40 is not the first Stryker hip component to be the subject of litigation. Thousands of Stryker hip injury lawsuits against the company over its Trident System of ceramic-on-ceramic hips and the Rejuvenate and ABG II modular neck stems, which were both recalled and have been linked to complications like fretting, inflammation, device failure, and the need for revision surgery..