Cancer Patient Who Campaigned Against Use of Morcellators Dies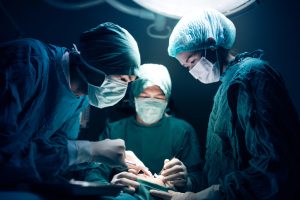 In late May, Amy Reed, a patient who fought the use of morcellation in fibroid surgery and hysterectomies, died of the cancer that had been inadvertently spread by use of a power morcellator in surgery to remove uterine fibroids. She was 44 years old and lived in Pennsylvania.
In addition to being a patient, Dr. Reed was also a medical doctor employed by the same hospital in which her 2013 fibroid surgery was performed. Morcellators are used because they allow minimally invasive surgery, which has multiple benefits for patients. However, they can also inadvertently cut through cancerous tissue, and as a result, spread cancer inside the uterus.
At the time of surgery, physicians did not realize Dr. Reed had cancer at all. Uterine fibroids are usually benign, which is why the surgery uses morcellators. In her case, though, the fibroids masked an aggressive type of cancer, leiomyosarcoma of the uterus. It was this cancer that was spread by the use of a morcellator, and it was this cancer that ultimately took her life.
Morcellators increasingly seen as unsafe
Dr. Reed and her husband, who was also a physician at the hospital, began to campaign against the use of morcellators, arguing that their use was dangerous because of the possibility of spreading cancer undiagnosed at the time of surgery.
Much of the gynecological establishment fought back, arguing that the risk of undiagnosed cancer was very low, and thus outweighed by the benefits of minimally invasive surgery.
However, Dr. Reed's campaign ultimately prompted a reassessment of the danger versus benefits. At one point, doctors argued that the chances of a morcellation patient having undiagnosed cancer was as low as 1 in 10,000. The publicity generated by Dr. Reed's campaign and her case prompted more reports from women who had undergone morcellation and discovered they had cancer.
Ultimately, after a more stringent assessment of the risks, the FDA determined that the chances of a morcellation patient having undiagnosed cancer was 1 in 350, not 1 in 10,000.
In 2014, the Food and Drug Administration (FDA) advised that morcellators not be used for the majority of fibroid surgeries as a result.
Johnson & Johnson, a maker of morcellators via its Ethicon unit, pulled its product shortly after. Many other manufacturers, however, continue to make them, and surgeons continue to use them.
Morcellator cancer lawsuits pending
The FDA indicates that, as of September 2016, it has received 285 reports of uterine cancer spread by morcellation.
A number of lawsuits against the makers of morcellators are pending in Federal courts, seeking damages for medical treatment, pain and suffering, loss of consortium, lost income, and other economic losses, among other damages. These suits allege:
Negligent misrepresentation
Failure to warn – strict liability
Fraud
Loss of services
Breach of warranty, both express and implied
It is expected that the number of morcellator cancer lawsuits will continue to rise.
Additional "morcellation and the spread of uterine cancer" resources:
Doheny, Kathleen. "Common Hysterectomy Procedure May Spread Uterine Cancer." CBS News, July 22, 2014. http://www.cbsnews.com/news/common-hysterectomy-procedure-may-spread-uterine-cancer/
Grady, Denise. "Amy Reed, Doctor Who Fought a Risky Medical Procedure, Dies at 44." New York Times, May 24, 2017. https://www.nytimes.com/2017/05/24/us/amy-reed-died-cancer-patient-who-fought-morcellation-procedure.html