Ethicon Physiomesh Target of Recent Wrongful Death Suit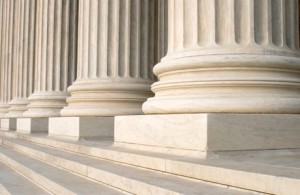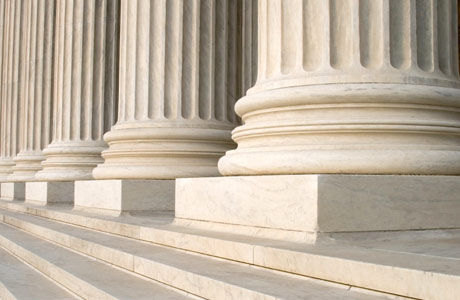 In late June, a wrongful death suit was filed against Johnson & Johnson and its Ethicon subsidiary alleging that infections and related complications associated with Ethicon's Physiomesh patch caused a Georgia man's death.
Design defects alleged
The suit was brought on behalf of William Stanley Edwards by his wife. It claims that defects in the design of Ethicon's Physiomesh caused, in a direct and proximate way, fatal complications subsequent to Mr. Edwards's surgery for hernia repair. He died as a result of these complications, including septic shock, respiratory failure, and acute renal failure.
Mr. Edwards underwent surgery for an incarcerated ventral hernia during June 2015. He was given a Physiomesh patch during the surgery.
The suit states that he was readmitted to the hospital several weeks later, with severe abdominal pain and multiple complications. He had to be readmitted several times more in July 2015. The doctors diagnosed hematoma and infection related to it.
Edwards had revision surgery several months later, in November 2015, so that the Physiomesh patch could be taken out. During the surgery, however, doctors found out that the patch had never incorporated into Mr. Edwards's tissues.
The surgeons replaced Physiomesh with a biologic hernia mesh. However, numerous complications continued to occur. The complaint mentions bowel and fecal material hanging from the wound, and failure of the wound to heal.
Mr. Edwards received continuous care from the surgery until his death, and was hospitalized several times more.
Number of mesh lawsuits rising
The recent filing is part of a rising number of mesh lawsuits against Ethicon and Johnson & Johnson over Physiomesh, alleging defective design and failure to perform within reasonable bounds as intended.
Ethicon recalled its Physiomesh products globally last year, due to the number of revision surgeries and problems with the product. Despite the recall's classification as a market withdrawal, and thus voluntary, the subsidiary notified hospitals that they should send back all unused devices. The company also indicated that it does not plan to bring the product back to market at any time.
The U.S. Judicial Panel on Multidistrict Litigation (JPML) has set up coordination of pretrial proceedings before U.S. District Judge Richard Story in the Northern District of Georgia. Coordination of this type is often done when matters of fact and testimony are expected to be similar.
Additional Physiomesh lawsuit Resources:
FDA News. "Ethicon Voluntarily Withdraws Physiomesh." June 30, 2016. http://www.fdanews.com/articles/177311-ethicon-voluntarily-recalls-physiomesh
U.S. Food and Drug Administration. MAUDE Adverse Event Report: ETHICON, INC. PHYSIOMESH MESH, SURGICAL. https://www.accessdata.fda.gov/scripts/cdrh/cfdocs/cfmaude/Detail.CFM?MDRFOI__ID=1929764