$2.6 Billion to Be Paid to Vaginal Mesh Plaintiffs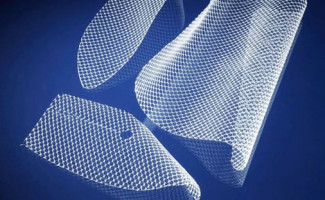 Endo Pharmaceuticals has recently announced that it will set aside another $775 million for plaintiffs who have filed vaginal mesh injury lawsuits. This addition brings the total the plaintiffs are expected to receive to $2.6 billion. The new total is expected to resolve all or nearly all vaginal mesh claims currently pending against the manufacturer. The medical device manufacturing company isn't the only one to face these types of lawsuits. In all, over 100,000 product liability lawsuits have been filed against a handful of mesh manufacturers, including C.R. Bard, Boston Scientific, Ethicon, and the aforementioned Endo Pharmaceuticals.
Vaginal mesh lawsuit settlements
Major pharmaceutical and medical device companies sometimes decide to settle substantial numbers of cases instead of dealing with hundreds or thousands of trials. Endo had initially agreed to pay about $830 million to plaintiffs to resolve lawsuits. That decision came in May of 2014, and it made Endo the first major company to settle vaginal mesh cases.
Just over a year later, in August 2015, Endo allocated an additional $1.53 billion, both for settlements and litigation costs. Another $834 million was added later. Earlier in August 2017, the company's quarterly filing with the U.S. Securities and Exchange Commission reveals it plans to settle another 22,000 cases with an additional $775 million.
This would, presumably, settle all remaining vaginal mesh cases. However, the defendants acknowledged the possibility of additional lawsuits being filed in the future. Moving forward, Endo Pharmaceuticals has announced it will no longer manufacture or sell vaginal mesh products. During 2016, the company indicated it would sell its Astora Woman's Health division, which manufactured these products.
A look back at vaginal mesh litigation
Transvaginal mesh devices are surgically implanted to treat pelvic organ prolapse, a condition that causes incontinence. It occurs when the pelvic organs drop out of their normal positions, often as a result of childbirth. The mesh is designed to support the organs and hold them in their proper places.
In July 2011, the U.S. Food and Drug Administration (FDA) issued a notice that the agency had received thousands of adverse event reports over about a two-year period. The reports were made by patients who had received vaginal mesh products or their doctors.
Some of the reported complications included the erosion of the mesh through the vaginal tissue, causing severe pain, bleeding, urinary problems, pain during sexual intercourse, and an increased risk of infection. Many women who experience complications undergo revision surgery to remove the device. However, since vaginal mesh was designed to be permanent, and because the mesh can erode, it isn't always possible to remove all of it. Some plaintiffs are expected to have lifelong disabilities as a result, including chronic pain.
When the FDA issued its safety communication in 2011, the number of lawsuits filed against Endo Pharmaceuticals and other manufacturers increased sharply. Further substantiating the litigation is the assertion made by the FDA that there is a lack of evidence that these mesh products are any more effective than conventional surgery for pelvic organ prolapse.
Additional "Endo transvaginal mesh settlement" resources:
Reuters, Endo reaches deal to end remaining U.S. lawsuits over mesh, http://www.reuters.com/article/endo-mesh-settlement-idUSL2N0RV37020140930
FDA, Urogynecologic Surgical Mesh: Update on the Safety and Effectiveness of Transvaginal Placement for Pelvic Organ Prolapse, https://www.fda.gov/downloads/medicaldevices/safety/alertsandnotices/ucm262760.pdf