Court Document Suggests Johnson & Johnson Knew Talc Contained Asbestos Four Decades Ago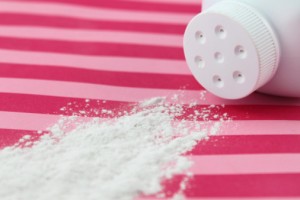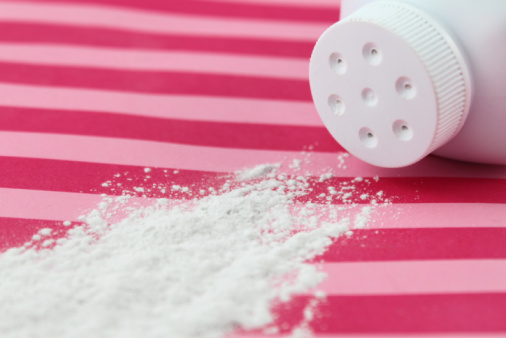 Johnson & Johnson officials knew that the talc used to make its products contained asbestos in the 1970s, according to documents recently unsealed as part of a court case against the drug manufacturer. The case alleges that the talc caused ovarian cancer in women who used Johnson & Johnson's well-known baby powder products, which contain talc. Asbestos is a known cancer-causing agent.
Mine official's document shows knowledge of asbestos
A key document presented in court in early September indicates that an official in the company's Vermont-based talc mine advised using another product, citric acid, to deal with chrysotile asbestos in the mine's talc in the 1970s. The official also clearly advises protection against the asbestos because it posed a hazard to health.
Indeed, Johnson & Johnson employees suggest in the documents that the company replace talc with corn starch in is products, due to concerns about asbestos in the talc.
The document is particularly significant because Johnson & Johnson has maintained for years that asbestos "has never been found and it never will" in its talc products, according to Bloomberg. The two elements frequently occur together in nature.
Johnson & Johnson employees were told to tell consumers that asbestos was not a concern in talcum powder products.
Experts say that it is possible for even trace elements of asbestos to cause cancer.
Five thousand lawsuits link talc with ovarian cancer
The New Jersey-based Johnson & Johnson is currently in litigation with more than 5,000 women who claim that use of its baby powder and afterbath talcum products caused them to develop ovarian cancer.
Five juries have ruled that J&J is liable. In one case, a California woman who had been using the company's products for five decades was awarded $417 million.
The drug manufacturer has also been victorious in one case. In addition, two cases were thrown out of court in New Jersey in 2016.
To date, Johnson & Johnson has maintained adamantly that its products are safe and meet Food & Drug Administration (FDA) requirements that baby powder products not contain asbestos. It does present proof that the products were tested and that the tests found no asbestos in the court cases.
Lawyers for the ovarian cancer patients, however, note that asbestos exposure can take significant periods of time to manifest in illness.
The documents recently unsealed seem to show a connection between asbestos and the company's talc. Plaintiffs in Johnson & Johnson talcum powder cancer lawsuits claim that they also show that the company ignored the connection in its public statements to consumers and the FDA.
Further "talcum powder cancer lawsuit" resources:
Feeley, Jef, Fisk, Margaret Cronin and Jared S Hopkins. "J&J Was Alerted to Risk of Asbestos in Talc in '70s, Files Show." Bloomberg, September 21, 2017. https://www.bloomberg.com/news/articles/2017-09-22/j-j-was-alerted-to-risk-of-asbestos-in-talc-in-70s-files-show
L.A. Times, L.A. jury hits Johnson & Johnson with $417-million verdict over cancer link to its talc, http://www.latimes.com/local/lanow/la-me-ln-cancer-talc-verdict-20170821-story.html