Iowa Plaintiff Alleges Invokana Led to Leg Amputation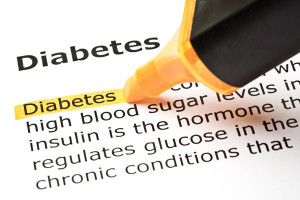 An Iowa man is suing Johnson & Johnson and its subsidiary Janssen, claiming the defendants failed to adequately warn about Invokana side effects, which purportedly resulted in a partial leg amputation. According to the complaint, brought on December 13, 2017 in New Jersey Superior Court, plaintiff Michael R. Wilkinson was forced to have a below-the-knee right leg amputation after taking Invokana to manage his diabetes for two years. Wilkinson contends that as a direct and proximate result of the drug's defective design, he sustained permanent physical injuries, severe pain and suffering, and has incurred substantial expenses for medical care and treatment that will continue into the future.
He is seeking monetary damages from the defendants to account for his physical, emotional and economic losses.
Invokana risks not disclosed, claims plaintiff
The Invokana lawsuit also argues that Johnson & Johnson and its Janssen unit refused to conduct proper safety studies, and failed to identify and publicize life-threatening risks of its blockbuster diabetes medication. By allegedly suppressing this crucial information from the public and the medical community, the plaintiff claims, himself and thousands of other patients were subject to preventable injuries including amputations, diabetic ketoacidosis, kidney failure, heart attack and stroke. The Iowa man further charges the defendants with "willful misrepresentations concerning the nature and safety of Invokana." He is seeking reparations including compensatory and punitive damages, interest and legal fees.
FDA warns about Invokana amputation risks
Invokana is a specific type of diabetes drug belonging to a class of pharmaceuticals known as SGLT2 inhibitors. Approved in 2013 by the FDA, Invokana was the first SGLT2 inhibitor cleared for use by adult type 2 diabetics. After getting FDA approval for Invokana in the U.S. marketplace, Janssen Pharmaceuticals embarked on a nationwide marketing campaign that touted the efficacy and safety of the medication. Wilkinson was prescribed Invokana and began taking the drug in April 2015, continuing through May 2017. Six months later, he was admitted to the hospital for a partial right leg amputation, which he alleges is a direct complication of Invokana.
His complaint asserts that the defendants had prior knowledge about a causal connection between Invokana and amputation risks, but purposely withheld the information in order to protect sales.  It wasn't until a recent FDA safety communication that the claimant became aware that Invokana and other medications containing canagliflozin put patients at increased risk for amputations.
The FDA communication, issued this past May, states: "Based on new data from two large clinical trials, the U.S. FDA has concluded that the type 2 diabetes medicine canagliflozin (Invokana, Invokamet, Invokamet XR) causes an increased risk of leg and foot amputations. We are requiring new warnings, including our most prominent Boxed Warning, to be added to the canagliflozin drug labels to describe this risk.
This isn't the first safety communication released by federal health regulators concerning Invokana health risks. In 2015, Johnson & Johnson was forced to add a warning about diabetic ketoacidosis (DKA) risks when taking the drug.  DKA is a potentially life-threatening condition that requires immediate medical treatment.
One year later, federal health regulators mandated further Invokana label revisions cautioning patients about the risk of kidney injury and failure when taking the drug.
Litigation claims Invokana is dangerous and defective
Invokana remains one of Johnson & Johnson's best-selling drugs, grossing hundreds of millions in sales each year. The company, along with Janssen which marketed and distributed the drug, is now facing litigation from more than 1,000 plaintiffs who level counts of strict products liability – defective design, manufacturing defect, failure to warn, breach of express and implied warranties, negligence and unfair trade practices.
In 2016, federal Invokana lawsuits were centralized into a Multi-District Litigation (MDL) in the US District Court, District of New Jersey (MDL # 2750). With new research and FDA warnings indicating the risk of lower limb amputation with canagliflozin exposure, it is expected that litigation will continue to grow.
Additional Resources on Invokana Amputation Risks:
FDA, FDA Drug Safety Communication: FDA confirms increased risk of leg and foot amputations with the diabetes medicine canagliflozin (Invokana, Invokamet, Invokamet XR) https://www.fda.gov/Drugs/DrugSafety/ucm557507.htm
DiabetesDaily, Invokana: Diabetes Drug Gets Black Box Warning for Amputation Risks https://www.diabetesdaily.com/blog/invokana-diabetes-drug-gets-black-box-warning-for-amputation-risks-417024/