Number of Invokana Lawsuits Tops 1,000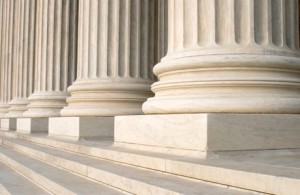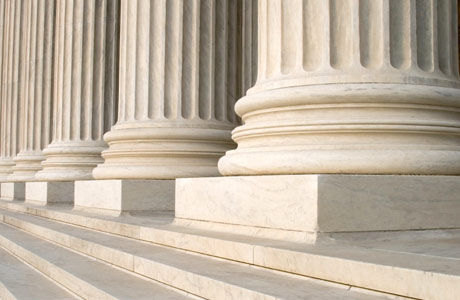 In early January, the number of Invokana claims pending in the Federal multidistrict litigation (MDL) rose higher than 1,000. The claims allege that Invokana caused patients prescribed it for treatment of diabetes to develop diabetic ketoacidosis, kidney failure and other injuries, and to undergo amputations.
Johnson & Johnson and its subsidiary Janssen Pharmaceuticals are alleged to have failed to research possible side effects of the drug sufficiently, and to have failed to warn both patients and medical personnel about issues with the drug's safety.
Invokana Bellwether Trials to Begin in September
Invokana lawsuits were centralized in late December 2016 as part of multi-district litigation (MDL) in Federal court in the District of New Jersey due to the similarities of fact and law in each. Such consolidation is often done to cut down on discovery likely to be duplicative, steer clear of conflicting rulings in the pretrial stage, and to serve the convenience of all parties in terms of trial and testimony.
Like many centralized MDL proceedings, the District Court judge set forth a bellwether set of dates. A small subset of the pending cases will be tried in these bellwethers early, so that all parties may get an indication of how juries view evidence and testimony likely to be similar throughout all cases.
A case management order indicates that the next status conference will occur in early February, and that the bellwethers continue to be set for commencement in September 2018.
Multiple FDA Warnings Issued About Invokana
The United States Food and Drug Administration (FDA) has mandated that Johnson & Johnson add several warnings to Invokana's label as more and more concerns about its safety have surfaced.
The first occurred during December 2015, when the regulatory agency required the manufacturers to put new warnings on Invokana's label about the risk of diabetic ketoacidosis, a condition that can be lift-threatening. Before this, the warning label did not notify consumers of the need to seek immediate medical attention for symptoms such as nausea, vomiting, abdominal pain, fatigue, or respiratory problems.
In June 2016, the FDA mandated more warnings, this time about the connection between Invokana and risk of acute kidney injury and other health concerns.
Then, during May 2017, the company was required to update warnings to cover the potential risk of amputation of the leg and foot. Competing drug makers have alleged that this side effect is unique to Invokana.
Invokana is part of a newer class of drugs for type 2 diabetes known as the SGLT2 inhibitors. Other drugs in the class are Farxiga, Jardiance, Invokamet, Xigduo XR, and Glyxambi.
If the bellwether trial results do not resolve the issues in the cases, individual claims will be remanded back to U.S. District Courts across the country.
Additional Invokana Lawsuit Resources:
Preidt, Robert. "Diabetes drugs linked to higher risk for rare but deadly complication." CBS News. June 8, 2017. https://www.cbsnews.com/news/diabetes-drugs-linked-to-increased-risk-for-rare-but-deadly-complication-type-2/
United States District Court, District of New Jersey. In Re: Invokana (Canagliflozin) MDL No. 2750 Products Liability Litigation, Case Management Order #25. https://jc6kx1c9izw3wansr3nmip8k-wpengine.netdna-ssl.com/wp-content/uploads/2018-01-11-Order.pdf