Status Conference Held for Talcum Powder MDL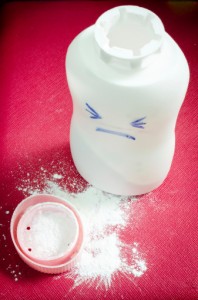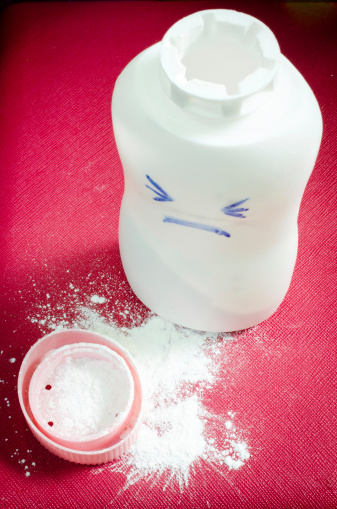 Talcum powder has been a trusted family product for generations. Parents use it to powder baby bottoms, and women use it for routine feminine hygiene. But thousands of individuals are claiming that talc powder has a darker side: An alleged increased risk of ovarian cancer. More than 7,000 plaintiffs around the country have filed lawsuits that demand compensation for injuries and losses allegedly caused by long-term talcum powder use. Nearly 5,000 of those talcum powder cancer lawsuits are currently consolidated in a multidistrict litigation (MDL). The most recent milestone for this particular MDL was a status conference held earlier in February 2018.
Status of the talc powder MDL
MDL join together plaintiffs from anywhere within the U.S. who have filed lawsuits against common defendants, and who share common allegations and statements of fact. By consolidating hundreds or thousands of lawsuits, the court system can streamline the litigation process, such as by avoiding repeating the same pre-trial discovery tasks thousands of times for each pending lawsuit. Once discovery is over, a small series of initial trials, called bellwether trials, are held to assess the likely outcome for the rest of the cases. It's generally expected that most of the cases will settle at this point, but when a case doesn't resolve with a settlement agreement, it is remanded back to its home district for a separate trial by jury.
Periodically, MDLs are punctuated by status conferences to let the attorneys and the judge touch base on the progress. Among the agenda for this past status conference was a note about the initial deponent disclosure list. The plaintiffs had served this document earlier in January, and it included a list of 62 witnesses expected to be called. Also since the last status conference, the defendants noted that they had completed their document production, and also provided supplemental responses to the plaintiffs' first sets of 59 document demands and 67 interrogatories.
Talc powder lawsuit allegations
The plaintiffs joined to the MDL are typically women who had used Johnson & Johnson's baby powder for decades, sometimes multiple times daily, for feminine hygiene purposes. They were then diagnosed with ovarian cancer. It's alleged that, when the baby powder is applied to a woman's underwear or directly to the genital region, the fine particles can enter the vagina. From there, it's thought the dusty powder can work its way up to the uterus and the ovaries, where repeated exposure over a long period of time can increase the risk of ovarian cancer.
There have been scientific studies on this issue, some of which support the allegations. And some juries have agreed with the plaintiffs' allegations.
Talc powder cancer verdicts
In 2017, a jury in Los Angeles awarded a talc powder plaintiff $417 million, including $347 million in punitive damages against Johnson & Johnson. The plaintiff in this case had used talc once or twice daily for 41 years, and was diagnosed with ovarian cancer in 2007. She didn't discover that the talc powder may be linked to her cancer until 2016, at which point she stopped using it. That verdict was later reversed. That case was heard in a state court; it was not part of the ongoing federal MDL.
Additional Talcum Powder MDL Resources:
USA Today, Woman with ovarian cancer gets $417M in Johnson & Johnson baby powder case, https://www.usatoday.com/story/money/nation-now/2017/08/21/jury-awards-417-m-lawsuit-linking-talcum-powder-cancer/587731001/
Fortune, Judge Reverses Record $417 Million Verdict Against Johnson & Johnson Over Alleged Baby Powder Cancer Link, http://fortune.com/2017/10/24/johnson-baby-powder-verdict/