April "Science Day" to Discuss Link Between Mirena IUD and Pseudotumor Cerebri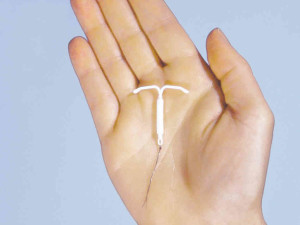 The District Court hearing all the federal Mirena intrauterine device (IUD) claims against Bayer Healthcare plans to hold a "Science Day" in April, so that the court may hear expert scientific testimony on the link between birth control device Mirena and pseudotumor cerebri (PTC). PTC is a serious condition in which fluid pressure builds up in the brain.
Hundreds Suing Bayer Over Mirena IUD
More than 400 plaintiffs are suing Bayer, claiming that the drug manufacturer did not warn Mirena patients or the healthcare community about the potential neurological side effects of PTC, which include vision problems, debilitating headaches, and other complications.
If diagnosis and treatment of PTC and associated intracranial hypertension does not occur quickly, the resultant damage to the optic nerve could be permanent.
Pretrial proceedings have been centralized in Federal multidistrict litigation (MDL).
Parties Do Not Agree on Experts
"Science Days" are common in product liability cases with significant complexity. They provide an opportunity for each party to explain the scientific issues in a non-adversarial manner. Science Day testimony is customarily not on the record, and cross-examination is not performed.
In the case of the Mirena IUD cases, however, the plaintiffs and the drug manufacturer disagree significantly on which experts should be presenting on Science Day, which is slated for April 9.
In addition, both plaintiff and defendant attorneys raised concerns that the other side could utilize the expert testimony to support their respective positions. Science Day is not intended to be adversarial or an occasion for legal argument.
The presiding judge responded by issuing an order telling the parties not to misuse the expert testimony. He also reminded the parties that Science Day is an occasion for expert testimony, rather than hearing from counsel.
Counsel was ordered not to ask leading questions concerning the case, but to confine their participation to simply guiding the experts from topic to topic. They were warned that the Court would end the presentations if advocacy crept in.
Mirena IUD Active for 5 Years
Mirena is a device, small and T-shaped, that is implanted into the uterus to protect against pregnancy. It is active for as long as five years. It is known as an IUD or an intrauterine system (IUS).
The frame for the device is made of polyethylene and holds a steroid reservoir designed to release levonorgestrel. This is a second-generation progestin which exists in many other birth control devices.
Additional "Mirena Science Day" Resources:
"Judge Rules Against Some 1,300 Lawsuits Over Bayer's Mirena IUD." Fox News. July 29, 2016, http://www.foxnews.com/health/2016/07/29/judge-rules-against-some-1300-lawsuits-over-bayers-mirena-iud.html.
Simbra, Maria. "Warning Issued for Popular Type of Birth Control." CBS Pittsburgh. July 18, 2013, http://pittsburgh.cbslocal.com/2013/07/18/warning-issued-for-popular-type-of-birth-control/
United States District Court, Southern District of New York. In Re Mirena IUS Levonorgestrel-Related Products Liability Litigation (No. 11). https://jc6kx1c9izw3wansr3nmip8k-wpengine.netdna-ssl.com/wp-content/uploads/2018-02-28-Order.pdf