AndroGel Bellwether Retrial: AbbVie Ordered to Pay $3.2 Million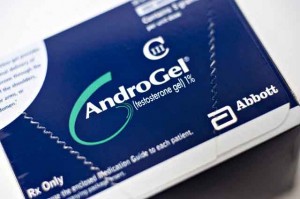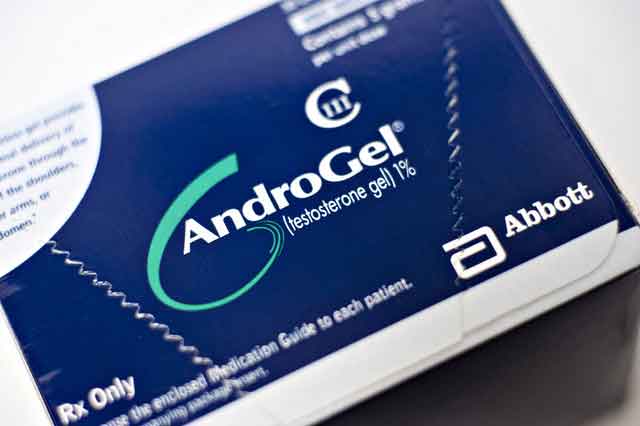 AndroGel drug maker AbbVie was ordered to pay both compensatory and punitive damages to an Oregon man who had a heart attack while taking the testosterone replacement medication AndroGel. The man, Jesse Mitchell, received compensatory damages of $200,000 and punitive damages of $3 million.
AbbVie withheld information about AndroGel side effects, finds court
Punitive damages are awarded as a form of punishment for companies who act negligently or fraudulently. In this case, the court's findings were that AbbVie had withheld information about the potential cardiac side effects of AndroGel, a testosterone replacement medication which lawsuits claim causes harm to older men who were the target of marketing campaigns alleging that the therapy could fight fatigue, flagging sexual drive, and other conditions related to age.
The drug, a prescription gel applied to the body, is FDA-approved only for hypogonadism, a condition of very low testosterone caused by illness, trauma, or genetic defect.
AbbVie was not found to be at fault for strict liability and fraudulent misrepresentation, however.
Retrial Due to Court's Ruling re: Logical Incompatibility
Mitchell's case was a retrial. In summer 2017, the jury in his first case awarded $150 million in punitive damages for fraudulent misrepresentation, but nothing in compensatory damages. That original jury award, however, was thrown out by U.S. District Judge Matthew Kennelly at the end of the year. Judge Kennelly ruled that a verdict of punitive damages with no compensatory damages was "logically incompatible."
The retrial is one of several early bellwether trials for roughly 7,000 lawsuits alleging that the drug manufacturers of testosterone replacement therapies AndroGel, Axiron, and Testim were negligent about warning men of the risks of the drugs and misrepresented their potential effects.
Testosterone Therapy Lawsuits Consolidated
Testosterone lawsuits have been coordinated before U.S. District Judge Matthew Kennelly in the Northern District of Illinois as part of a federal multidistrict litigation (MDL). MDLs are used when matters of fact and law across cases are likely to be similar.
In October 2017, the jury in another bellwether trial awarded the plaintiff $140 million in combined punitive and compensatory damages.
Bellwethers are set to proceed during the rest of 2018. After these early AbbVie jury trials decided in favor of the plaintiffs, drug manufacturer Eli Lilly, which makes Axiron, proposed a settlement for all the claims against that drug.
Recently, the makers of Testim, Auxilium Pharmaceuticals, Endo Pharmaceuticals, and GlaxoSmithKline, reported that they intended to make a settlement. The terms, though, have not yet been disclosed.
Additional "AndroGel Verdict" Resources:
Elejalde-Ruiz, Alexia. "AbbVie ordered to pay $3.2 million after retrial of lawsuit claiming low-testosterone drug AndroGel caused heart attack." Chicago Tribune. March 27, 2018. http://www.chicagotribune.com/business/ct-biz-abbvie-androgel-verdict-0328-story.html
"FDA issues warning on testosterone-boosting drugs." CBS News. March 4, 2015. https://www.cbsnews.com/news/fda-issues-warning-on-testosterone-boosting-drugs/