Bard Ordered to Pay $68 Million in Damages in Pelvic Mesh Suit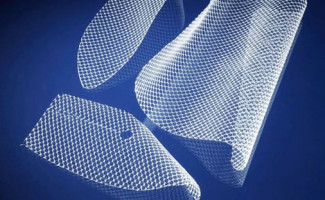 A New Jersey jury recently ordered C.R. Bard to pay a total of $68 million in damages as a result of the complications suffered by a woman who had two of the company's products, an Avaulta Solo mesh, and an Align Transobturator, implanted in March 2009 to treat organ prolapse. Each product has since been removed from the market.
Both Compensatory and Punitive Damages Awarded
The jury's verdict awarded $23 million in compensatory damages to the woman, Mary McGinnis, and $10 million to her husband, Thomas, for loss of consortium.
In a second phase shortly after the compensatory damages, the jury added $35 million in punitive damages, finding that the company had exhibited either malicious intent or wanton and willful disregard in marketing the product before sufficient research had occurred, and in not warning the medical community and patients about the risks.
Punitive damages are traditionally ordered to punish defendants for reckless disregard or behavior not in the best interest of their customers, the medical community, and the public. Punitive damages are meant to be a deterrent to similar behavior in the future.
Mesh Design Defects at Issue
Organ prolapse frequently occurs in postmenopausal women, because vaginal walls become less strong. The mesh is designed to function something like a basket, supporting the internal organs and relieving bladder pressure.
However, a large number of transvaginal mesh lawsuits have alleged that both the design of the products and the warnings to the medical community and to patients were inadequate. Drawbacks in the design of vaginal mesh products are associated with multiple complications, including erosion of the mesh into the vaginal area, infection, and perforation of the organs.
The preponderance of claims against vaginal mesh manufacturers, which include Ethicon and Boston Scientific in addition to C.R. Bard, have been settled. But approximately 30 cases have gone to trial across the U.S. Juries have frequently sided with the plaintiffs and ordered the manufacturers to pay large damage awards.
In July 2011, the U.S. Food and Drug Administration (FDA) warned that thousands of adverse events associated with vaginal mesh products had been reported between early 2008 and late 2010.
The FDA reviewed available data, and found no evidence to indicate that the products were better than the more traditional treatment, which is surgery.
The FDA ordered several vaginal mesh manufacturers to conduct further studies on the safety of the products in 2012. Several of them elected to cease manufacture of the products after receiving the order.
Additional Resources:
Cowan, Richard. "Pelvic mesh case: $68M award from Bergen jury." NorthJersey.com. April 13, 2018. https://www.northjersey.com/story/news/2018/04/13/pelvic-mesh-case-68-million-dollar-award-bergen-jury/512520002/
Toutant, Charles. "NJ Jury Awards $33M in Pelvic Mesh Suit Against Bard; Punitives Phase on Deck." New Jersey Law Journal. April 12, 2018. https://www.law.com/njlawjournal/2018/04/12/nj-jury-awards-33-million-in-pelvic-mesh-suit-against-bard-punitives-phase-on-deck/