California Jury Orders Johnson & Johnson to Pay $25.7 Million in Talc Mesothelioma Trial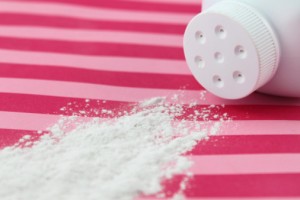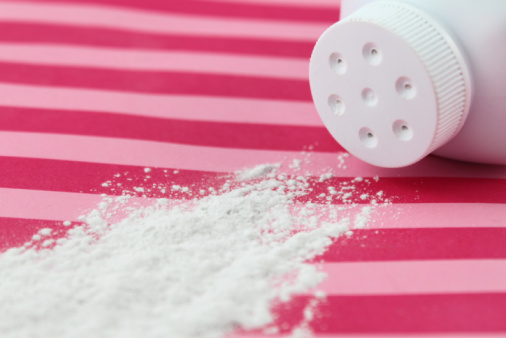 A California jury recently decided in favor of a woman claiming that decades of use of Johnson & Johnson's Baby Powder had caused her to develop mesothelioma, a rare and often deadly form of cancer. Johnson & Johnson was ordered to $25.7 million in damages to the woman, Joanne Anderson, who is 68 years old.
Verdict Against J&J Includes Punitive Damages
The award is divided into $21.7 million in compensatory damages and $4 million in punitive damages. The latter are determined as a form of punishment for a defendant. In this case, it is punishment for failure to warn consumers and the medical community about the dangers of Baby Powder, which is one of J&J's iconic products.
Baby Powder is made partly from talc, which is often found naturally occurring with asbestos. Asbestos has been known for decades to cause cancer. Ms. Anderson's suit claimed that her cancer was the result of inhaling minute asbestos flakes during her years of Baby Powder use.
Johnson and Johnson has longed claimed that its talc is free of asbestos.
Juries Awarding Millions to Talc Cancer Lawsuit Plaintiffs
However, juries are increasingly disagreeing. Roughly one month before the California case, a New Jersey court found in favor of a man similarly diagnosed with mesothelioma and similarly claiming that the cause was talcum powder in J&J products. He was awarded $117 million in damages, including $80 in punitive damages.
In December of 2017, a California jury awarded more than $17 million in compensatory damages and $4.6 million in punitive damages to the family of a mesothelioma victim who died in 2016.
In the current case, J&J will only be mandated to pay two-thirds of the award, because the jury noted that a portion of talc and asbestos exposure arose from sources other than J&J. A supplier, Imerys Talc, was named as a defendant at one point, but was eventually dismissed from the suit.
Talcum Powder Ovarian Cancer Cases Pending
Mesothelioma is not the only cancer that Johnson & Johnson's popular products, including Baby Powder and Shower to Shower, have been linked to in talcum powder lawsuit documents. Thousands of cases are pending throughout the country brought by women who claim that using the products caused ovarian cancer as a result of talc and asbestos entering their genital region.
The plaintiffs accuse J&J of withholding information about asbestos in its products that used talc for years, beginning in the 1960s.
Additional Resources:
Christensen, Jen. "Johnson & Johnson hit with $25.75 million verdict in talc-asbestos case." CNN. May 24, 2018. https://www.cnn.com/2018/05/24/health/johnson–johnson-talc-asbestos-verdict-california/index.html
Feeley, Jef and Margaret Cronin Fisk. J&J Must Pay Millions Over Banker's Baby Powder Cancer Claim. Bloomberg. April 5, 2018. https://www.bloomberg.com/news/articles/2018-04-05/j-j-ordered-to-pay-37-million-over-banker-s-talc-cancer-claim.s