Endo Pharmaceuticals Announces Testim Settlements in MDL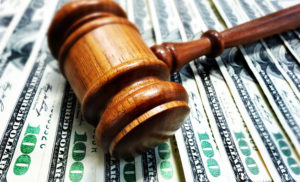 Endo Pharmaceuticals announced in early June that it and Auxilium Pharmaceuticals agreed to resolve all known cases claiming injury from its Testim testosterone gel product.
Testosterone Therapy Settlements: No Details Yet Announced
The companies will pay into a fund for the resolution of roughly 1,300 product liability lawsuits currently part of a multidistrict litigation (MDL) before U.S. District Judge Matthew Kennelly in the Northern District of Illinois. MDLs are used to consolidate cases expected to be similar in fact and law.
The cases allege that Testim gel caused men taking it to experience strokes, heart attacks, and other injuries.
Details of the settlement have not yet been released.
Failure to Warn Claimed
The cases concerning Testim are part of an even larger set of cases, approximately 6,000, filed against multiple drug makers about the potential side effects of testosterone drugs. The drugs include Androgel, Axiron, Androderm, and Testim.
The testosterone therapy lawsuits claim that the drug manufacturers failed to warn patients and the medical community about the risk of heart attack, pulmonary embolism, stroke, deep vein thrombosis, blood clots, and other illnesses, many life-threatening, linked to testosterone products.
Word of a possible settlement regarding Testim cases had been circulating since February, when a Memorandum of Understanding regarding a global settlement of the Testim cases was released.
Testim gel was developed in 2002 for treatment of men whose testosterone was absent or deficient. Eli Lilly has also agreed to settle all Axiron cases. The details of that settlement have also not been released. Androgel claims are still pending, as AbbVie, the manufacturer, has made no announcements regarding settlement.
Additional Resources:
Tina Bellon. "Endo becomes latest drugmaker to settle testosterone replacement cases." Reuters. June 11, 2018. https://www.reuters.com/article/products-testosterone/endo-becomes-latest-drugmaker-to-settle-testosterone-replacement-cases-idUSL1N1TD1UH
"Agreement Allowing for Resolution of Known Testosterone Replacement Therapy Product Liability Claims and Entry of Significant Case Management Order." PR Newswire. June 11, 2018. https://www.prnewswire.com/news-releases/endo-announces-master-settlement-agreement-allowing-for-resolution-of-known-testosterone-replacement-therapy-product-liability-claims-and-entry-of-significant-case-management-order-300664310.html