Taxotere Plaintiffs Look Ahead to Bellwether Trials in 2019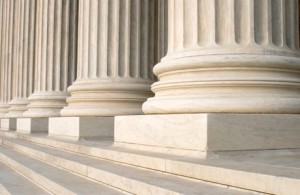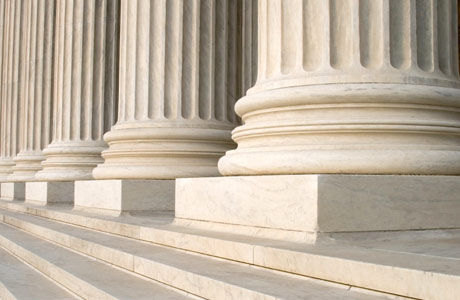 Five bellwether trials have been scheduled for plaintiffs who filed federal lawsuits against Sanofi-Aventis regarding the alleged complications of the defendants' drug, Taxotere. The U.S. District Judge presiding over the Taxotere lawsuits has scheduled the group of trials to begin in May 2019.
Bellwether trials are early trial dates in a multidistrict litigation (MDL), which are used to assess likely jury reactions to various physical evidence and testimony. The outcome of any one trial centralized in an MDL is not binding on any of the other trials, and each plaintiff retains their right to an individual trial by jury. Following the resolution of the bellwether trials, any remaining cases in the MDL that have not been resolved with a settlement arrangement will be remanded back to their home districts for trial.
Plaintiffs allege permanent complications from Taxotere
Taxotere (docetaxel anhydrous) is a chemotherapy drug that has been approved to treat breast cancer, non-small cell lung cancer, head and neck cancer, advanced stomach cancer, and metastatic prostate cancer. Taxotere is a plant alkaloid anti-cancer drug that works by inducing cancer cell death. Although Taxotere is an important weapon in the fight against cancer, thousands of plaintiffs have alleged that they now live with permanent side effects, such as hair loss.
Temporary hair loss is an expected side effect of many chemotherapy drugs. Patients often lose hair from their scalp, face, and body. However, it's widely expected that the hair will regrow after chemotherapy is stopped. The plaintiffs who have filed lawsuits against the makers of Taxotere allege that they were led to believe that the hair loss caused by this particular drug would not be permanent.
It can be easy for individuals who have never dealt with cancer to underestimate the socio-emotional effects of prolonged hair loss. To cancer patients, the loss of hair is an outward, highly visible indicator that they have cancer. The loss of hair, and the head coverings it necessitates, can lead to uncomfortable questions about one's health. It may even affect a patient's future employment prospects.
Taxotere litigation
Over 5,600 lawsuits have been filed by women who used Taxotere to treat breast cancer and subsequently developed permanent hair loss. Initially, the federal lawsuits were centralized into an MDL before U.S. District Judge Kurt Engelhardt in the Eastern District of Louisiana. Judge Engelhardt had already proceeded to establish a bellwether process. However, the thousands of Taxotere lawsuits were then reassigned to U.S. District Judge Jane Triche Milazzo. The switch was made after Judge Engelhardt was confirmed as a Circuit Court Judge on the Fifth Circuit of Appeals.
Judge Milazzo issued a new case management order earlier in June 2018 that outlined the schedule for the bellwether trials. The first trial is expected to begin on May 13, 2019. The subsequent trial dates are set for September 16, 2019, January 27, 2020, May 11, 2020, and September 14, 2020. It isn't yet known exactly which case will go to trial first. That case will be chosen from a pool of four lawsuits, all of which were filed by women from Louisiana. The plaintiffs are: Antoinette Durden, Tanya Francis, Barbara Earnest, and Lisa Tuyes.
Additional resources on Taxotere litigation:
Chemocare, Taxotere, http://chemocare.com/chemotherapy/drug-info/Taxotere.aspx
Mayo Clinic, Chemotherapy and Hair Loss: What to Expect During Treatment, https://www.mayoclinic.org/tests-procedures/chemotherapy/in-depth/hair-loss/art-20046920