Virginia Resident Claims Talcum Powder Caused Her Ovarian Cancer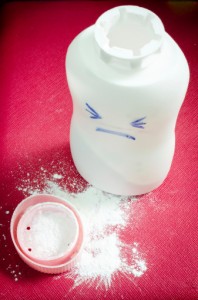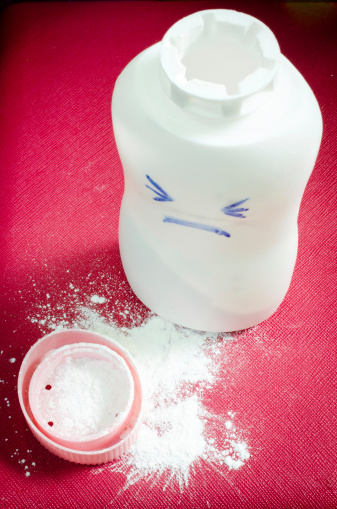 An 86-year-old woman from Virginia has developed ovarian cancer after a lifetime of using Shower-to-Shower and Johnson & Johnson's Baby Powder for feminine hygiene purposes, according to a new product liability filed against the manufacturers. Opie Lalun Forbes filed her lawsuit in the U.S. District Court for the District of Columbia on July 27, 2018. Forbes' lawsuit is just the latest of thousands of other lawsuits filed against Johnson & Johnson regarding the alleged cancer-causing nature of their talc powder products.
Lawsuit will join multidistrict litigation
A multidistrict litigation (MDL) is pending against the defendants in the federal court system in the District of New Jersey. U.S. District Judge Freda Wolfson is presiding over the litigation. It's expected that Forbes' lawsuit will be joined to the MDL, which centralizes lawsuits filed against the same defendants with similar statements of fact and allegations.
These plaintiffs allege that after years of using the defendants' talc powder products, life-threatening ovarian cancer developed. Lawsuits centralized in an MDL go through pre-trial discovery. Following this, the judge schedules a handful of bellwether trial dates. The selected cases are intended to be representative of the claims alleged across the lawsuits in the MDL, although the outcomes of these trials are not binding on any other lawsuit. Bellwether trials allow the involved parties to evaluate jury reactions to physical evidence and testimony. Large jury awards can sometimes encourage defendants to settle other pending cases. Any lawsuits that aren't settled will later be remanded back to their home districts for trial.
Allegations in Forbes' talc powder lawsuit
The plaintiff from Virginia indicated in her complaint that she routinely used baby powder from about 1950 to 2016. In July of 2015, Forbes was diagnosed with ovarian cancer. Her lawsuit claims that the perineum application of talc powder caused her ovarian cancer, that the defendants knew of the risks, and that they failed to adequately warn consumers of these risks, despite the fact that there is a safer alternative (cornstarch).
Additionally, Forbes' lawsuit alleges that the defendants intentionally and erroneously marketed talc powder as a product that is safe to use on all parts of the body. During the decades that Forbes used baby powder, the defendants used such advertising statements as "Your body perspires in more places than just under your arms. Use SHOWER to SHOWER to feel dry, fresh, and comfortable throughout the day," and "SHOWER to SHOWER can be used all over your body."
Forbes' lawsuit also discusses numerous studies that have indicated a link between the defendants' talc powder and an increased risk of ovarian cancer.
Recent developments in talc powder litigation
The filing of Forbes' lawsuit comes on the heels of several large jury awards in other talc powder lawsuits. In July of 2018, a Missouri jury ordered J&J to pay $4.7 billion to a group of plaintiffs diagnosed with cancer, and to the family members of deceased plaintiffs. And in November 2017, a $110 million verdict against J&J was upheld by a Missouri judge.
Additional resources:
American Cancer Society, Talcum Powder and Cancer, https://www.cancer.org/cancer/cancer-causes/talcum-powder-and-cancer.html
ConsumerSafety.org, Talcum Powder and Cancer, https://www.consumersafety.org/health/talcum-powder-cancer/