10,000+ Lawsuits Filed Against Talc Powder Maker Johnson & Johnson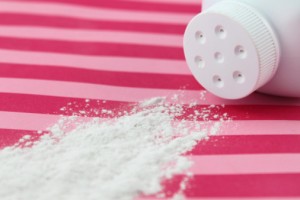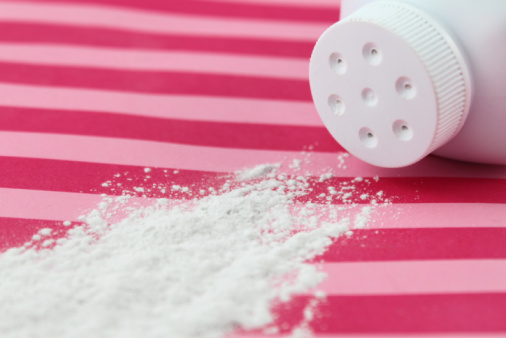 Over 10,000 women and family members are suing Johnson & Johnson regarding the company's Baby Powder and Shower-to-Shower talcum powder products. The plaintiffs claim that prolonged use of the talc powder for feminine hygiene purposes can lead to ovarian cancer, and that the company failed to warned consumers about the life-threatening health risks over a period of decades.
According to a status report and proposed joint agenda for the September 27, 2018 status conference, there are currently at least 8,077 product liability lawsuits pending in the multidistrict litigation (MDL). In addition, there are a few thousand talcum powder lawsuits pending in multiple state courts around the country, including court systems in Pennsylvania, Illinois, New Jersey, Delaware, and California.
Ovarian cancer and talcum powder
There is some research to suggest that there is a link between the daily, prolonged use of talc powder and the development of ovarian cancer. Many of the women who filed lawsuits had used talc powder for years or even decades for feminine hygiene purposes. It's thought that the lightweight particles, which can allegedly contain asbestos, can travel upwards to the ovaries, leading to cancerous changes of the organs.
Ovarian cancer can be a particularly deadly form of the disease. It often results in few to no symptoms until the disease is already advanced. In the later stages, ovarian cancer is more difficult to treat successfully. And according to the Mayo Clinic, metastasized ovarian cancer is "frequently fatal."
Mesothelioma and talcum powder
Although most of the lawsuits filed against Johnson & Johnson are by ovarian cancer patients or their families, some of the lawsuits allege that talc powder causes a different type of cancer: Mesothelioma. Mesothelioma is a highly aggressive and often fatal type of cancer that affects the mesothelium, which is a thin layer of tissue that can be found surrounding most of the body's internal organs. Most often, mesothelioma affects the lungs.
The mesothelioma plaintiffs involved in the litigation are alleging that the asbestos found in talc powder can lead to cancerous changes of the mesothelium when they are inhaled.
Current status of talc powder litigation
Several lawsuits pending against Johnson & Johnson have already been resolved through jury verdicts. Multiple plaintiffs have been awarded compensation totaling billions of dollars for their injuries and losses. In July, a jury in St. Louis awarded 22 plaintiffs $4.7 billion, a figure that included both compensatory and punitive damages. And in May, a California jury ordered Johnson & Johnson to pay $25.7 million to a plaintiff who developed mesothelioma.
Currently, all litigation centralized in the federal court in New Jersey is progressing through the discovery phase of litigation. During this phase, parties are ordered to produce documentation and expert witnesses are deposed. U.S. District Judge Freda L. Wolfson is overseeing the MDL. It's been suggested that settling large numbers of cases is in the best interests of the defendants, given the substantial jury awards that have already been handed down. But if any cases remain after bellwether trials are heard, they may be remanded back to districts throughout the country for individual trials.
Additional resources:
Mayo Clinic, Ovarian Cancer, https://www.mayoclinic.org/diseases-conditions/ovarian-cancer/symptoms-causes/syc-20375941
Mayo Clinic, Mesothelioma, https://www.mayoclinic.org/diseases-conditions/mesothelioma/symptoms-causes/syc-20375022