Settlements Announced for Thousands of DePuy Pinnacle Hip Lawsuits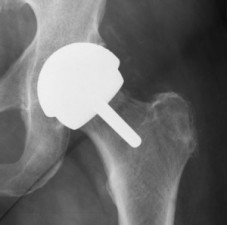 More than 3,000 product liability lawsuits are being resolved with settlement agreements. The claims were filed by plaintiffs who made allegations regarding Johnson & Johnson's DePuy Pinnacle hip replacements—a metal-on-metal implant linked to a risk of serious complications. A settlement is not an admission of liability on behalf of the defendants.
Cases to be settled are part of the MDL
In all, more than 10,000 complaints are pending in the multidistrict litigation (MDL). These lawsuits were filed by plaintiffs from around the country. In 2011, they were centralized into an MDL in the Northern District of Texas, and have been overseen by U.S. District Judge Ed Kinkeade. Since 2011, the MDL has undergone an extensive discovery process. More recently, several bellwether trials were held. Bellwether trials are initial trials selected to be representative of the cases pending in the MDL. A few of them resulted in substantial jury awards of several hundred million dollars.
Prior jury awards regarding Pinnacle hip device
In March 2016, a jury handed down a $500 million award against Johnson & Johnson. In December 2016, another jury ordered the company to pay $1 billion. And toward the end of 2017, the defendants were ordered to pay $247 million to six plaintiffs to compensate them for their injuries. Although some awards have been reduced, these verdicts show a strong trend in favor of the plaintiffs in DePuy hip replacement litigation.
Recent news of settlements
The defendants had held fast in their position that they would defend against cases brought to trial, rather than conduct settlement negotiations. However, an upcoming Pinnacle hip trial in January 2019 appears to be exerting pressure on the beleaguered company. In that case, five individual plaintiffs claim that their hip implants failed and resulted in complications. The lawsuits further allege that the company skimped on safety testing in order to get the products on the market quickly, and that the company allegedly misled doctors regarding the safety of the metal-on-metal hip implants. Adding to the pressure is Judge Kinkeade's anticipated order to remand significant numbers of the cases to state courts for individual trials.
According to Judge Kinkeade's recent order regarding the settlements, Johnson & Johnson had informed the court late in November 2018 that at least 3,000 of the cases were undergoing confidential settlement talks. Settlement proceeds may have been distributed as early as December 10.
Settlement arrangements are often kept confidential. According to an anonymous source interviewed by Bloomberg, the company is reportedly shelling out about $413 million to settle about 3,300 DePuy hip lawsuits. That would bring the average payout to $125,000 per case. It's expected that plaintiffs who required revision surgery to remove the DePuy implant would receive a larger payout than plaintiffs who required minor adjustments to the devices.
Johnson & Johnson appears to be eschewing a global settlement, which would cover all of the cases pending in the MDL. Instead, the defendants are opting to settle groups of cases according to which counsel is handling them. This is the same approach that the medical products company is using to settle lawsuits filed with regard to its allegedly defective vaginal mesh implants.
Additional resources:

Bloomberg, J&J Is Willing to Pay $400 Million-Plus in Hip-Device Cases, https://www.bloomberg.com/news/articles/2018-12-12/j-j-is-said-willing-to-pay-400-million-plus-in-hip-device-cases
CNN, Johnson & Johnson ordered to pay $1 billion settlement, https://www.cnn.com/2016/12/02/health/johnson-and-johnson-depuy-hip-implants/index.html