Judge Upholds $4.7 Billion Talc Powder Jury Award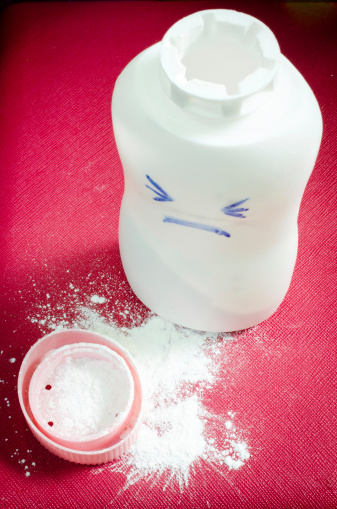 The jury verdict that awarded $4.7 billion to 22 plaintiffs has been upheld by a Missouri state court judge. Johnson & Johnson has been ordered to pay the massive award after it was found liable for "reprehensible conduct," including evidence that the company had known for years about the causal relationship between talc powder use and ovarian cancer, yet did not warn consumers about the risk. The women are expecting to receive $550 million in compensatory damages, along with $4.14 billion in punitive damages.
Plaintiffs claimed talc powder contained asbestos
The 22 women who filed the talc powder lawsuit against Johnson & Johnson claimed that the popular product contained asbestos—a known carcinogen. The evidence presented at trial suggested that, when talc powder is used on a long-term basis for feminine hygiene purposes, it was possible for the substance to migrate upward to the feminine reproductive organs, where cancerous changes could occur. In July of 2018, a jury agreed with the evidence and handed down the massive award to the plaintiffs, all of whom had been diagnosed with ovarian cancer.
Dozens of additional lawsuits slated for 2019
As massive as this multibillion dollar jury award is, it only resolves one of the lawsuits against Johnson & Johnson. The embattled company faces more than 11,700 product liability lawsuits filed with regard to its talc powder products. They are pending in courts around the country. Most of these lawsuits were filed by women who used Shower-to-Shower and other talc powder products for years for the purpose of feminine hygiene.
However, some of the plaintiffs used talc powder for other reasons. These lawsuits claim that the presence of asbestos in the powder caused the plaintiffs to develop mesothelioma. Mesothelioma is a particularly aggressive and deadly form of lung cancer that is directly linked to asbestos exposure. It can develop when asbestos particles are inhaled.
As 2019 begins, many of these plaintiffs are looking forward to their day in court. The first talc powder lawsuit to go to trial in 2019 is expected to be the claim filed by the family of Kirk Von Salzen. He died of asbestos-related health complications. The lawsuit originally went to trial in October 2018, but ended in a hung jury. It has been rescheduled for January 4. The case will be heard in a Los Angeles court.
At the end of January, another trial is scheduled to begin in a St. Louis court. This lawsuit brings together claims made by 13 women, all of whom were diagnosed with ovarian cancer after their long-term use of talc powder. Five of the plaintiffs have already died of ovarian cancer. In April, another multi-plaintiff lawsuit is scheduled to begin. That lawsuit involves claims by 24 women. A similar lawsuit is scheduled for August.
In all, at least 21 different talc powder lawsuits have been scheduled for 2019 in courts around the country.
Settlement prospects for the remaining talc powder lawsuits
Johnson & Johnson continues to deny the allegations, and plans to appeal the jury verdicts. The company is also facing pressure to settle the remaining lawsuits in hopes of avoiding future jury awards. In 2018, Johnson & Johnson agreed to a $1.5 million settlement for one of the lawsuits. However, the company has stated it has no plans to pursue a global settlement.
Additional resources:
Reuters, Special Report: J&J knew for decades that asbestos lurked in its Baby Powder, https://www.reuters.com/article/us-johnson-johnson-cancer-special-report/special-report-jj-knew-for-decades-that-asbestos-lurked-in-its-baby-powder-idUSKBN1OD1RQ
USA Today, Nearly $4.7 Billion Awarded in Johnson & Johnson Baby Powder Lawsuit, https://www.usatoday.com/story/money/legal/2018/07/12/nearly-4-7-billion-awarded-j-j-baby-powder-lawsuit/781525002/