Zostavax Shingles Vaccine Caused Serious Medical Problems, Alleges New Lawsuit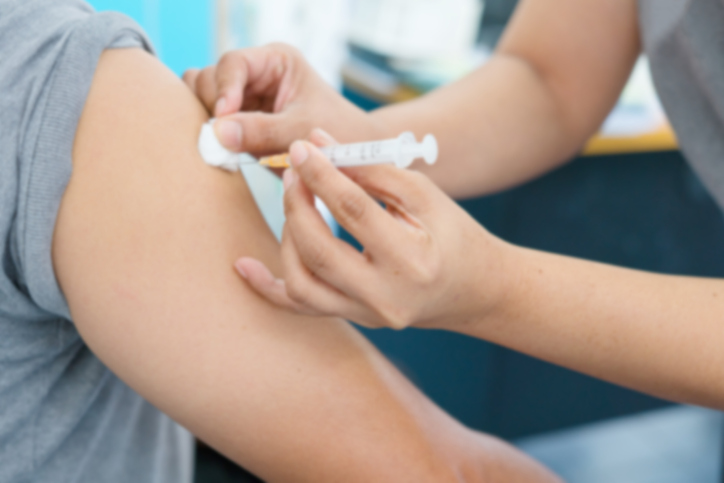 The Zostavax shingles vaccine is intended to prevent shingles and its serious complications. But according to a woman from California, the vaccine instead caused numerous medical problems, including vertigo, polymyalgia rheumatica, and inflammatory myopathy. Patrice Robins alleges that the side effects have caused considerable pain. She filed the product liability lawsuit on December 26, 2018 in the U.S. District Court for the Eastern District of Pennsylvania.
About the Zostavax shingles vaccine
The Zostavax shingles vaccine was introduced into the stream of commerce in May 2006 by Merck. It's a single-dose injection of live varicella zoster virus that was marketed toward older individuals who are at risk of shingles. While it's intended to prevent shingles, its detractors claim that the vaccine actually causes some patients to experience longer and more severe outbreaks of shingles. Critics claim that the live virus was not sufficiently weakened to prevent the dormant varicella zoster virus from reactivating in the body.
The plaintiff's allegations regarding Zostavax
According to the lawsuit filed by Patrice Robins, she received the shingles vaccine in May 2017. Not long thereafter, Robins alleges that she developed severe complications, including vertigo and severe, constant pain in the upper back, neck, shoulders, hips, knees, and a finger. Robins saw a doctor for her symptoms and was diagnosed with polymyalgia rheumatica and inflammatory myopathy.
Polymyalgia rheumatica is a chronic inflammatory disorder. It's known to primarily affect older adults. Its characteristic symptoms are muscle pain and stiffness, especially in the shoulders. Some patients may also develop fatigue, malaise, loss of appetite, and mild fever. The symptoms of polymyalgia rheumatica can cause great difficulty handling everyday activities. The disorder may also increase the risk of developing peripheral artery disease.
Inflammatory myopathies are a group of diseases that cause chronic muscle inflammation and muscle weakness. Although the symptoms may be manageable, most cases are not curable.
Growing number of Zostavax shingles lawsuits
Robins isn't alone in her allegations. There is a rising number of plaintiffs across the nation who have filed lawsuits against Merck regarding safety questions about the defendants' Zostavax shingles vaccine. Robins and the other plaintiffs allege that Merck failed to properly warn patients of the potential risks. Other allegations are that Merck had prior knowledge that the vaccine was defective, but continued to sell it without sufficient warnings.
In particular, Robins' lawsuit states that the patient information sheet was inadequate. "All that was addressed is the concern that a rash and itching might develop at the injection site. This is despite the fact that shingles was a noted occurrence during clinical trials of the vaccine," states the lawsuit.
The U.S. Judicial Panel on Multidistrict Litigation determined that there was sufficient basis for consolidating the federally filed lawsuits into a multidistrict litigation. The Zostavax MDL is proceeding in the U.S. District Court for the Eastern District of Pennsylvania. It is pending before Judge Harvey Bartle III. As with other MDLs concerning defective drug lawsuits, following a period of pre-trial discovery, it's expected that a series of bellwether trials will be selected. These are used to assess the likely jury reactions to physical evidence and testimony.
Andrew Ellis, a personal injury attorney in Los Angeles said, "Manufacturers of defective products need to be held accountable. Anyone who has been injured should seek legal assistance from a qualified attorney."
Additional Resources:
American College of Rheumatology, Polymyalgia Rheumatica, https://www.rheumatology.org/I-Am-A/Patient-Caregiver/Diseases-Conditions/Polymyalgia-Rheumatica
National Institute of Neurological Disorders and Stroke, Inflammatory Myopathies Fact Sheet, https://www.ninds.nih.gov/Disorders/Patient-Caregiver-Education/Fact-Sheets/Inflammatory-Myopathies-Fact-Sheet