Widow Files Wrongful Death Lawsuit Against Zostavax Makers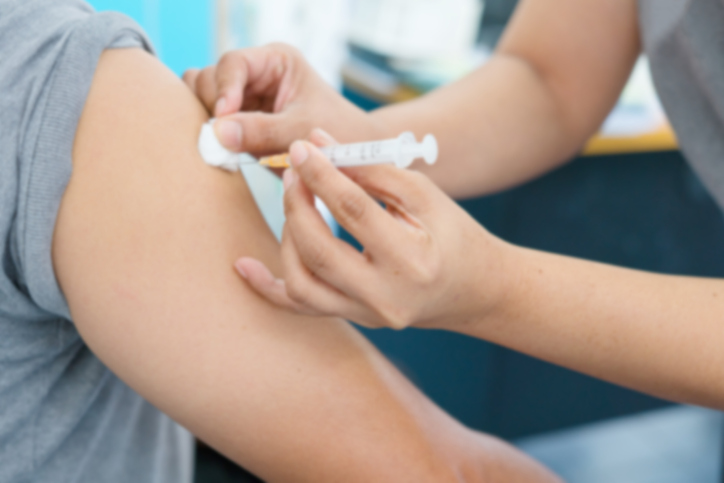 Rita Fred, a widow from North Dakota, recently filed a wrongful death lawsuit against Merck, alleging that the defendants' shingles vaccine, Zostavax, resulted in complications that led to her late husband's death. Craig Fred was diagnosed with shingles and congestive heart failure, and subsequently died after being given the Zostavax vaccine. The complaint was filed on February 7, 2019 in the U.S. District Court for the Eastern District of Pennsylvania.
Overview of the Fred lawsuit
According to the lawsuit, the decedent was given the vaccine on December 31, 2016. Not long afterward, he was diagnosed with both shingles and congestive heart failure. Fred had to be hospitalized and required extensive medical care. He died on February 12, 2017, not two months after receiving the Zostavax vaccine. The cause of death was congestive heart failure. Rita Fred is suing Merck to recover compensation for her late husband and herself, including compensation for the decedent's physical pain and mental anguish.
The lawsuit points out that Merck's competitors, GlaxoSmithKline, developed an alternative vaccine. Shingrix was approved by the FDA in 2017. Shingrix stimulates the immune system through the use of an extracted glycoprotein, which is taken from the varicella zoster virus. Since Shingrix doesn't include the virus itself, it's impossible to develop shingles from it. Shingrix has been proven safer and more effective than Zostavax. Fred's lawsuit states, "Upon information and belief, Merck possessed, or at least should have possessed, the knowledge to create a shingles vaccine similarly designed as Shingrix."
About the Zostavax litigation
The widow's lawsuit has joined the multidistrict litigation (MDL) pending against Merck. To date, there are nearly 400 lawsuits filed with regard to complications from Zostavax. The MDL is proceeding before U.S. District Judge Harvey Bartle III in the Eastern District of Pennsylvania. MDLs are not the same as class action lawsuits. Each plaintiff joined to it retains their right to an individual trial by jury. Drug injury lawsuits are consolidated in this manner to avoid contradictory rulings across districts and prevent duplicative discovery.
Once the discovery process is complete, there will be a handful of bellwether trials held. These are the initial cases to go to trial in an MDL. They serve as a sort of legal barometer, enabling all involved parties to gauge jury reactions to physical evidence and testimony. It's customary in an MDL for settlement talks to be held. If the parties do not agree to a settlement, the cases will then be remanded back to their home districts for a trial.
Allegations regarding the Zostavax vaccine
Merck introduced the Zostavax vaccine in 2006 as a single-dose treatment for the prevention of shingles among patients ages 50 and older. Shingles is caused by the herpes zoster virus. It's the same virus that causes chickenpox. Individuals who have had chickenpox never get rid of the virus—it lies dormant in the body. Later in life, it may become reactivated and cause shingles.
Unlike the alternative vaccine, Shingrix, Zostavax contains an attenuated version of the virus. The virus in the injection is supposed to be weak enough not to pose a threat to human health. However, Rita Fred and others who have filed lawsuits against Merck claim that the viral matter used is under-attenuated, and can cause the very disease it's intended to prevent. Other plaintiffs have alleged that Zostavax can cause other serious complications, such as permanent vision loss, hearing loss, liver failure, paralysis, and brain damage.
Additional resources: