Talc Asbestos Report: FDA Caved to Industry Pressure for Years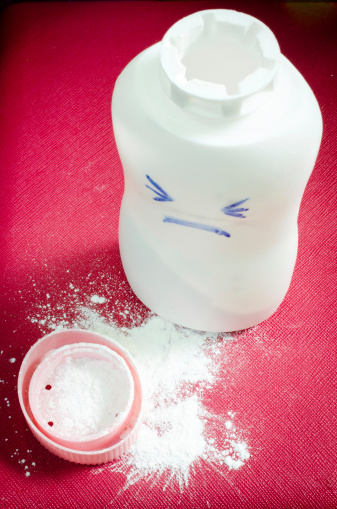 An explosive report from Reuters alleges that for decades, the U.S. Food and Drug Administration (FDA) has not only known about the presence of cancer-causing asbestos in Johnson & Johnson's talc powder products, but has also declined to take action to ensure the safety of American consumers. This report comes on the heels of an October 2019 voluntary recall issued by J&J that affected about 33,000 bottles of talc powder. The recall was announced after testing revealed asbestos contamination. While the company continues to insist that their products are safe, health organizations agree that there is no "safe" level of asbestos exposure.
Investigative reporting into FDA-talc industry relations
The Reuters investigation found that for about 50 years, the FDA has dismissed growing concerns from independent health experts and consumers about the presence of asbestos in talc powder products, while deferring to industry guidance on the issue. Documents produced through litigation discovery processes, as well as through public records requests, have revealed the FDA's continued refusal to issue safety warnings or to mandate safety standards for manufacturers.
The nature of the FDA's relationship with talc manufacturers is perhaps epitomized by last year's invitation-only "Asbestos in Talc Symposium." The event, which was sponsored by the FDA, was intended to share ideas and knowledge regarding the methods of testing talc powder for asbestos. Other than the U.S. regulators, there were only 21 attendees. Most of them had been on the payroll of talc companies like J&J, serving as expert witnesses and consultants for J&J's defense in talc powder litigation.
According to Reuters, non-industry experts were refused an invitation, including a physician who had testified on behalf of plaintiffs in a talc powder lawsuit. The FDA has long looked to talc industry leaders for guidance on talc safety, rather than relying on independent investigations, according to the Reuters report.
The FDA's Response
When Reuters questioned the FDA about its heavy reliance on industry-sourced information, it had this to say: "We are dependent on manufacturers to take steps to ensure the safety of their products." The agency went on to note that the FDA holds no authority to require pre-market testing of cosmetic products, nor does the agency have the capability to force manufacturers to initiate a recall when hazardous contamination is detected.
Despite this statement from the FDA, it should be noted that the agency did indeed investigate the safety problems with talc as early as 1971, when researchers from Mount Sinai Medical Center in New York raised alarms about the presence of asbestos in talc powder. According to the FDA's own records, in 1973, the agency detected the presence of asbestos in Johnson & Johnson's Shower to Shower talc powder product. The FDA never released that information publicly.
Public pressure rises
The FDA and the talc industry both face rising public pressure as concerns about asbestos contamination grows. There are more than 16,000 lawsuits pending against J&J. They allege that not only are the talc products contaminated with cancer-causing substances, but also that the company knew of the potential risk and failed to warn consumers. Trials have already resulted in billions in jury awards.
Additional resources: