Talc Powder Caused Ovarian Cancer, Alleges New Lawsuit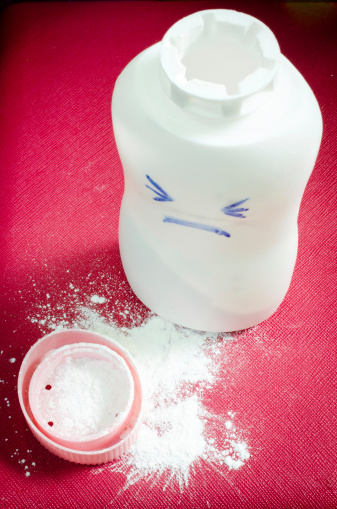 The multidistrict litigation (MDL) proceeding against Johnson & Johnson with regard to its talcum powder products has just added a new product liability lawsuit. Plaintiff Sheryl J. Lambie joins more than 12,000 other talc powder lawsuits pending against the defendants in courts around the country. Lambie claims that her use of Baby Powder and Shower-to-Shower for feminine hygiene purposes led to her development of life-threatening ovarian cancer.
New talcum powder lawsuit
Lambie filed her lawsuit on June 10, 2019, in the U.S. District Court for the District of Columbia. The plaintiff currently lives in California but claimed that her talc powder use stretches back for decades. Lambie used the products from July 1965 through June 2016. During that time, she also lived in Minnesota.
Hers and other talc powder lawsuits allege that J&J knew of the risks of long-term use of talc powder in the perineum region, yet failed to take appropriate actions to warn consumers. Lambie's lawsuit notes that "Historically, 'Johnson's Baby Powder' has been a symbol of freshness, cleanliness, and purity. During the time in question, the Johnson & Johnson Defendants advertised and marketed this product as the beacon of "freshness" and… 'clinically proven  gentle and mild.'" The lawsuit goes on to state that the defendants' marketing campaign claimed the product could be used safely all over the body every day.
As an alleged result of her belief in the marketing campaign, the plaintiff used Johnson & Johnson's talcum powder products "continuously" for decades. When she was 50 years old, the plaintiff was diagnosed with ovarian cancer.
Talc powder multidistrict litigation
The U.S. Judicial Panel on Multidistrict Litigation (JPML) ruled in favor of consolidating all federal talc powder lawsuits into an MDL. This is done when there are a significant number of lawsuits filed against common defendants and giving similar allegations and statements of fact. MDLs are intended to streamline the litigation process by consolidating pretrial proceedings. This consolidation further serves to prevent contradictory rulings across jurisdictions.
The talc powder MDL is proceeding before U.S. District Judge Freda L. Wolfson in the District of New Jersey. Once pretrial proceedings in any MDL are concluded, the next step is to schedule a series of initial trial dates, known as bellwether trials. These are held to gauge jury reactions to certain physical evidence and testimony. It's common for settlement talks to be held throughout this process. However, if a settlement is not forthcoming, any cases still pending at the conclusion of the bellwether trials will be remanded back to their home districts for trial.
Talc powder lawsuit awards
Some state juries have already demonstrated a willingness to award significant compensation to plaintiffs who developed complications after prolonged use of talcum powder. In 2018, a jury in Missouri returned a jaw-dropping $4.7 billion award for 22 plaintiffs, all of whom had been diagnosed with ovarian cancer. At the end of 2018, it was reported that Johnson & Johnson had failed in their bid to get the jury verdict reversed. The company has stated it will appeal the verdict.
Earlier in 2019, another jury awarded $325 million to a plaintiff who developed mesothelioma after routinely inhaling particles of talc powder.
Additional resources: