Over 1,000 New Hernia Mesh Lawsuits Filed in Federal Court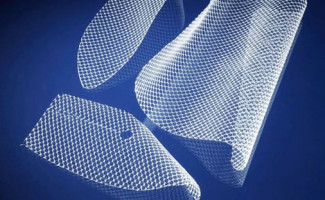 During the past month alone, there have been more than a thousand new hernia mesh lawsuits filed in the federal court system with regard to complications from Bard, Ethicon, and Atrium hernia mesh implants. A docket report issued on June 19, 2019 indicated that there were 1,403 Atrium C-Qur lawsuits, 2,167 Ethicon Physiomesh cases, and 2,478 Bard lawsuits. These lawsuits are pending in separate multidistrict litigations (MDLs). As patients become more aware of the allegedly defective nature of the mesh and its role in causing complications, it's expected that the number of lawsuits filed against these manufacturers will continue to climb.
Hernia mesh multidistrict litigations
The U.S. Judicial Panel on Multidistrict Litigation (JPML) has decided to centralize all federal complaints filed against those manufacturers into separate multidistrict litigations (MDLs). MDLs are created when large numbers of lawsuits are filed that share similar statements of fact and allegations. The purpose is to streamline the pre-trial litigation process and reduce the risk of duplicative discovery and contradictory rulings across jurisdictions.
All Ethicon Physiomesh lawsuits have been consolidated in the Northern District of Georgia. This MDL is proceeding before U.S. District Judge Richard Story. All hernia mesh lawsuits pending against C.R. Bard have been consolidated in the Southern District of Ohio. They are pending before U.S. District Judge Edmund A. Sargus. Finally, all cases involving claims regarding Atrium C-Qur are pending in New Hampshire before U.S. District Judge Landya McCafferty.
In addition to the thousands of cases pending in federal MDLs, there are also quite a few hernia mesh cases pending in state courts around the country. Courts in Rhode Island, Pennsylvania, and New Jersey in particular have seen large numbers of product liability lawsuits regarding allegedly defective hernia mesh.
Understanding hernia mesh
The hernia mesh in question is a surgical implant designed to treat patients with hernias. A hernia occurs when an area of weakened muscle or connective tissue allows an organ, intestine, or fatty tissue to protrude through. Some of the most common types of hernias occur at the abdominal wall, although they can also occur in the inner groin, upper thigh, or belly button area.
Sometimes, watchful waiting is the recommended course of action. If a hernia is not causing problems, it may simply be monitored by the doctor. If the hernia does become symptomatic or becomes worse, then the only method of repair is surgical correction. Surgical hernia mesh is implanted in the area to strengthen the weakened muscle and reduce the risk of recurrence.
Allegations regarding hernia mesh implants
Although hernia mesh may work well for some patients, others experience severe complications. Pain, infection, and recurrence of the hernia are some of the most common, along with the development of scar tissue adhesions. Some of the more serious complications can include blockages of the small or large intestine, perforation of neighboring tissues or organs, and the development of a fistula.
Current status of the litigation process
Although new mesh injury lawsuits continue to be filed, the MDLs pending against hernia mesh manufacturers are proceeding smoothly. The bellwether process for each MDL has already been established. This occurs when a small group of cases that are representative of the whole MDL are selected for early trial dates. Following the conclusion of these bellwether trials, any remaining lawsuits that have not been settled will be remanded back to their home districts for trial.
Additional resources: