Class Action Granuflo Lawsuits Filed Against DaVita Healthcare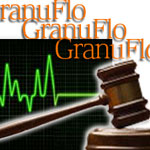 Four separate class action lawsuits have been filed in Colorado against DaVita Healthcare, a national dialysis treatment provider that uses Granuflo and Naturalyte during hemodialysis. The dialysis injury lawyer representing plaintiffs in each of the complaints alleges the clinics should have known about the risks of serious health problems associated with Granuflo and Naturalyte and taken steps to reduce those risks.
Both Granuflo and Naturalyte, dialysis products manufactured by Fresenius Medical Care, have been linked to an increased incidence of cardiac arrest and sudden death. In March, 2012, a class I Naturalyte and Granuflo recall was issued by the FDA out of concern over those risks. A class I recall is the most stringent recall issued by the agency, and is restricted to medical products that may cause severe injury or death.
Granuflo lawsuits filed in Colorado district court
The four new class action lawsuits were filed separately in the U.S. District Court for the District of Colorado, on March 6, 2013. Plaintiffs filing complaints include Donald Thornton, Melvin Nunes, Donald Young and Armando Moreno. The lawyers representing the plaintiffs are seeking class action status to include any patient who was treated at a DaVita Healthcare clinic using Granuflo or Naturalyte products.
Nearly 60 complaints have been filed by a dialysis injury lawyer against Fresenius Medical Care, involving injuries associated with both Granuflo and Naturalyte. A motion has now been filed to coordinate many of these Granuflo lawsuits into a centralized federal court, where a single judge will handle all of the pre-trial proceedings. Known as multidistrict litigation (MDL), this process may be utilized to streamline the legal process and prevent duplicate discovery and conflicting rulings.
Class action lawsuit would offer plaintiffs more legal options
Until now, no such coordination has existed for lawsuits against DaVita involving Granuflo and Naturalyte. However, the company has been listed as a defendant on many claims that have been already filed. If class action status is granted, it would allow plaintiffs with similar complaints to file a single lawsuit against that defendant. This process allows plaintiffs suffering moderate damages to wield more influence in the courtroom. Any damages awarded in the class action suit are split evenly among all the plaintiffs.
Some legal experts are predicting the number of claims against Fresenius and related defendants to get into the thousands, with the large number of injuries that have already been reported. In some cases, these lawsuits are filed by family members who have lost loved ones to complications after dialysis treatment. Others are filed by a dialysis injury lawyer representing individuals who experienced injuries after undergoing treatment using Granuflo or Naturalyte.
Dangerous side effects lead to Granuflo recall
Granuflo and Naturalyte are acid concentrates used during hemodialysis to remove impurities from the blood. However, the formulation of these products contains an ingredient that can lead to high levels of bicarbonate in the bloodstream during treatment. If the healthcare provider does not carefully monitor the patient's levels during dialysis, the result can be cardiac arrhythmias, cardiac arrest and sudden death.
Plaintiffs in these recent lawsuits allege that employees of DaVita should have known about the potential for dangerous levels of bicarbonate and taken proper measures to lower the risk. The claimants also assert the clinics did not do enough to protect their patients from serious injury or death.