Early Zoloft Lawsuits from Federal MDL Delayed until October 2014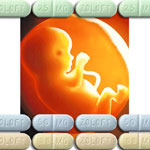 Multidistrict litigation involving Zoloft lawsuits continues to proceed in U.S. District Court in the Eastern District of Pennsylvania. The coordination of claims alleging birth defects caused by Zoloft was assigned to the court in April, 2012, for the purpose of streamlining the legal process and preventing duplicate discovery and inconsistent rulings. Zoloft lawyers representing clients in the federal MDL are now in the process of selecting early cases for bellwether trials, which are scheduled to begin in October 2014.
Bellwether trial selection in process
Bellwether trials are typically used in multidistrict litigation to demonstrate how juries will respond to evidence and testimony offered during the trial proceedings. These claims, which are chosen based on common facts and legal issues, may also determine Zoloft manufacturer Pfizer's willingness to negotiate settlements with plaintiffs in the future.
The date for the first bellwether trial was recently pushed back by Judge Cynthia M. Rufe, the federal judge assigned to oversee the Zoloft MDL. Judge Rufe originally scheduled bellwether trials to begin in September, 2014. However, she changed the date to October, to allow additional time for lawyers to select complaints to be considered for the early trial proceedings.
Pool of 25 to be chosen from 250 Zoloft lawsuits
Currently, there are more than 250 Zoloft lawsuits pending in the federal MDL. A group of lawyers representing plaintiffs in these cases has been selected as the Plaintiff Steering Committee, which will select 12 of these cases for an initial discovery group by March 15, 2013. The defendant will also select 13 claims for the initial discovery group by March 22. Those 25 representative cases will become the pool from which the initial bellwether trials will be chosen.
Originally, plaintiffs were instructed to choose cases by February 15, and defendants had been given a deadline of February 22. On February 25, Judge Rufe moved those dates back, which also shifted the date for the first bellwether trial to the October, 2014, timeline. Once the initial 25 cases have been chosen, both parties will be required to submit proposals regarding the selection process for the bellwether trials by April 15, 2013.
About Zoloft birth defects
Zoloft (sertraline) is an antidepressant that belongs to the category of drugs known as selective serotonin reuptake inhibitors (SSRIs). It is used to treat a number of disorders, including depression, anxiety and obsessive compulsive behavior. Women who have been prescribed the drug often continue to take it during pregnancy, as recommended by their doctors.
In 2006, the FDA issued a warning regarding Zoloft and similar SSRIs, stating the drugs, when ingested by pregnant women, could lead to a severe condition known as persistent pulmonary hypertension in the newborn (PPHN). Studies have also linked the medication serious and potentially deadly birth defects, including limb abnormalities, cranial abnormalities and heart defects. Some of the children born with birth defects linked to Zoloft have required surgery and other medical treatment shortly after birth. Others have tragically died as a result of their birth defects.
Plaintiffs who have filed Zoloft lawsuits allege they were unaware of the risks when they took sertraline during pregnancy. Critics of Pfizer have also asserted that the company should have performed additional tests on the drug to determine its effects on unborn children.