Wrongful Death Complaint Joins Growing List of Pradaxa Lawsuits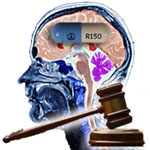 A wrongful death complaint joins Pradaxa lawsuits already assigned to multidistrict litigation (MDL) in Illinois federal court. In this recent case, the plaintiff alleges her husband experienced a brain hemorrhage that led to his death less than two months after beginning treatment with Pradaxa. The plaintiff is now seeking compensation from manufacturer Boehringer Ingelheim for her husband's Pradaxa side effects, pain and suffering and the untimely loss of her spouse.
Pradaxa wrongful death lawsuit alleges drug led to bleeding event
The plaintiff in this complaint, Martha Lesnick, claims her husband began taking Pradaxa on January 17, 2011, for treatment of his "medically necessary blood thinning needs." On March 6, 2011, Robert Lesnick was taken to the hospital with a "sudden neurological event." Upon further examination, it was discovered that Lesnick was suffering from massive bleeding in the brain, referred to in the complaint as an intracerebral hemorrhage. He became unresponsive shortly after the diagnosis and died on March 7, 2011.
The plaintiff asserts that her husband and his doctor were unaware of the risks of Pradaxa side effects at the time he was prescribed and took the drug. Pradaxa was approved by the FDA in October, 2010, to prevent blood clots and stroke in patients diagnosed with atrial fibrillation. Since that time, hundreds of reports of uncontrollable bleeding have been reported by those who took the medication. Despite reports, Boehringer Ingelheim has failed to provide adequate warnings for the drug in the United States, exposing other patients to the risk of serious and even deadly bleeding events while they are taking Pradaxa.
No treatment options for Pradaxa-related bleeding events
When Pradaxa was first introduced to the U.S. market, Boehringer Ingelheim marketed their drug as a safe and effective alternative to the older anticoagulant medication warfarin. According to the marketing material distributed by the company, Pradaxa did not require the dietary restrictions and ongoing monitoring patients on warfarin faced. What the multi-million dollar advertising campaign did not mention was that unlike warfarin, there was no known drug to effectively reverse bleeding events that could occur while a patient was taking Pradaxa.
Since anticoagulant drugs work by preventing blood from clotting, the risk of bleeding while taking the medicine is that much greater. However, patients who begin bleeding on warfarin can be given vitamin K to reverse the effect of the drug. No such reversal agent currently exists for Pradaxa, which results in uncontrollable bleeding in some patients that can lead to severe disability or death. According to this complaint, Boehringer Ingelheim did not provide adequate warning to healthcare providers in regards to this stark difference between the two drugs.
Growing number of Pradaxa lawsuits
By December, 2011, the FDA had received 500 reports of deaths in the U.S. linked to Pradaxa use. In addition, the agency received reports of hundreds of gastrointestinal, rectal and cerebral hemorrhages associated with the drug. Some of those injured patients have filed Pradaxa lawsuits seeking compensation for their injuries and the loss of loved ones. Currently, more than 250 Pradaxa claims are pending in courtrooms across the country, with a large portion of those coordinated in U.S. District Court in the Southern District of Illinois. Multidistrict litigation was assigned to this location for the purpose of consolidating early trial proceedings and preventing duplicate discovery and conflicting judicial decisions.
Martha Lesnick's wrongful death lawsuit has been added to the federal MDL. In her complaint, Lesnick is seeking compensatory and punitive damages in excess of $75,000. She lists multiple counts in her lawsuit, including failure to warn, negligence and fraudulent concealment.