Faulty NexGen Implant Subject of Zimmer Knee Lawsuit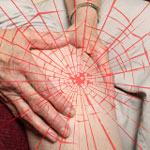 Another Zimmer knee lawsuit has been added to federal multidistrict litigation involving Zimmer knee complications. The complaint was filed by Short Form in the District of Minnesota, and adopts allegations in the plaintiff's Long Form Complaint on file in U.S. District Court, Northern District of Illinois, where this case is now pending. Multidistrict litigation (MDL) was established for these lawsuits for the purpose of creating a more efficient legal process and to prevent duplicate discovery and the potential for conflicting rulings from different courts.
Plaintiff alleges device failure led to Zimmer knee revision surgery
According to the complaint, the plaintiff, Monica Hunsinger, was implanted with a Zimmer NexGen device on May 4, 2009. The specific device used on Hunsinger's right knee was the NexGen GSF LPS-Flex, which has been included in the federal MDL. Within less than two years, Hunsinger experienced complications with the implant that required revision surgery to replace the defective device.
Hunsinger alleges that during revision surgery, she suffered problems that led to intraoperative bleeding and the need to transfer to another hospital for emergency treatment and an additional operation. If the plaintiff's original Zimmer implant had worked as intended, there would not have been a need for the revision surgery and subsequent complications that ensued, according to Hunsinger.
Revision surgery poses additional risks
Hunsinger is not the only patient to face additional risk during revision surgery. This follow-up procedure presents the same risks as the original surgery, plus concerns over safe removal of the original device and possible bone damage caused by the first procedure. Revision surgery may also be costlier and require a longer recovery and rehabilitation time.
Knee replacement devices are designed to last anywhere from 10 to 15 years before additional surgery is required. However, a high percentage of patients receiving the NexGen devices have required revision surgery within just a few years, due to Zimmer knee complications like loosening of the joint, chronic pain and reduced mobility. Some components used in Zimmer knee implants were subject to voluntary recalls in 2010, due to the number of complaints that had been reported. Select LPS components were included in those recalls.
Plaintiff had no knowledge of "defective nature" of device
Hunsinger states in her complaint that neither she, nor her physicians, had knowledge of the "defective nature" of the Zimmer device she received. Other plaintiffs have made similar allegations, claiming Zimmer did not adequately test their NexGen implants prior to marketing them to healthcare professionals. The company has also been accused of failing to issue timely recalls for defective devices, waiting until many more patients were injured by the implants before notifying medical providers and general consumers about the dangers associated with the devices.
Hunsinger is seeking compensatory, statutory, punitive and exemplary damages from Zimmer to compensate for the physical suffering and economic loss she experienced as a result of her injuries. Hunsinger lists a number of counts on her Zimmer knee lawsuit, including strict liability, negligence, breach of warranty and redhibition. Her complaint joins hundreds of others in multidistrict litigation, filed by plaintiffs alleging similar complications from their Zimmer devices.