Uterine Perforation Subject of New Mirena Lawsuit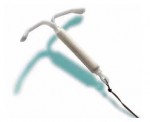 A plaintiff has filed a lawsuit against Mirena IUD manufacturer Bayer, alleging insertion of the device led to perforation of the uterus and other serious complications. The plaintiff, Cynthia Solano, filed her complaint in U.S. District Court in the Eastern District of Pennsylvania on March 25, 2013. In the complaint, Solana claims she had the IUD less than two years before suffering severe Mirena side effects that resulted in her hospitalization.
Perforation of uterus led to other serious complications
Solana states in her Mirena lawsuit that she had the IUD inserted into her uterus at her physician's office on January 26, 2011. After the insertion procedure, Solano had numerous appointments with her doctor, who told her the Mirena device was in the proper position inside her uterus. By December, 2012, Solano began suffering pain, cramping and spotting, which she reported to her doctor. The day after that appointment, Solano experienced bouts of vomiting and went to the hospital where she was admitted that same day.
A CT scan performed during her hospitalization revealed that Solano had suffered perforation of the uterus by her Mirena IUD, which had then embedded into her uterus. Solano was also diagnosed with a slow heartbeat and renal failure. Surgery was performed a few days later to remove the IUD, in hopes of reversing Solano's Mirena side effects. Sadly, the surgery did not fully eliminate Solano's symptoms and she continues to experience pain, heavy menstrual bleeding and cramping to this day.
Physical pain not only lingering problem for plaintiff
In addition to her physical pain, the plaintiff has also experienced emotional distress from her Mirena experience. Solano's December hospitalization left her absent for her son's birthday that same month. When her son became ill and required hospitalization around the same time, a family friend had to take the child to the hospital. Admittance and treatment was complicated, since the only legal guardian to the boy – Solano – was unable to be present at the time.
Solano claims in her Mirena lawsuit that as a single parent of two children, the economic loss from her IUD complications has also presented a hardship for her family. Because the plaintiff was unable to work for a period of time, she was forced to take disability leave from her job. She has faced mounting medical bills from her injuries and has now had to take money from her retirement savings to pay her bills. She has also been forced to rely on help from friends during her postoperative period, both to care for her during recovery and her children.
Multiple counts included in complaint
Solano has included multiple counts in her lawsuit filed against Bayer, including negligence, failure to warn, breach of warranty, fraud, and negligent and fraudulent misrepresentation. The plaintiff asserts that she was unaware of the risks associated with the Mirena IUD when she chose this method of contraception with her doctor. She joins many others who have experienced side effects from the Mirena IUD, including pain, bleeding and migration of the device long after the insertion process.
The plaintiff further states in her complaint that instead of providing adequate warning about the risks associated with the device, Bayer marketed the IUD as a "simple method of birth control for active, busy women," which would "improve their sex lives" – a claim refuted by the Department of Health and Human Services' Division of Drug Marketing, Advertising and Communications. The agency has warned Bayer more than once about making such claims without facts to back up the advertising.
Solano is now seeking compensatory and statutory damages from Bayer, as well as disgorgement of profit and legal fees to compensate her for her injuries, her economic loss and her emotional suffering.