Da Vinci Surgical System Lawsuit Filed in California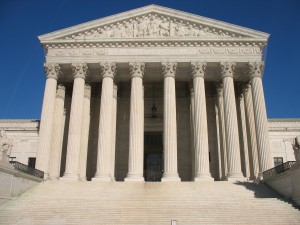 A Georgia woman and her husband have filed a da Vinci surgical system lawsuit, after she sustained life-threatening injuries following a hysterectomy. She was forced to undergo invasive emergency surgery to correct these complications. The plaintiffs allege the injuries were caused by the da Vinci surgical robot used to perform her surgery, manufactured and sold by the defendant, Intuitive Surgical, Inc.
The da Vinci robot is commonly used in hospitals to perform a variety of surgeries, including those of a gynecological nature, such as the plaintiff's hysterectomy.
The Intuitive Surgical website describes the da Vinci robot system as "the most advanced technology available today." It continues on by stating, "da Vinci is powered by state-of-the-art robotic technology that allows the surgeon's hand movements to be scaled, filtered, and translated into precise movements…"
Da Vinci robot hysterectomy problems
According to the claim, the plaintiff underwent a robotic hysterectomy and left salpingectomy on February 7, 2013, at a Chattanooga, TN hospital. At the time of surgery, she was 36 years old and suffering from complete uterine procidentia, a condition requiring a hysterectomy to be performed.
Following the surgery, the plaintiff experienced significant vaginal bleeding. On February 16, 2013, she underwent an examination under anesthesia, allowing doctors to find and repair a surgical complication of the right half of the vaginal cuff.
The plaintiff continues to suffer from severe pain and continues to need substantial care and treatment from the complications she experienced with the da Vinci robot. She alleges that her injuries were caused by concealed defects of the da Vinci robot.
Da Vinci surgical system lawsuit
The plaintiffs accuse the defendant of selling, "its robotic device through a calculated program of intimidation and market management, forcing hospitals and physicians to purchase it in order to appear competitive, and creating fear in their minds if they did not have this technology, they would lose business to competitors," states the claim.
"Intuitive reinforced this calculated program by playing on its website for potential patients, names of physicians who had performed 20 surgeries with the robotic device."
The plaintiffs are suing the defendants on seven counts, including:
First Cause of Action ─ Products Liability
Second Cause of Action ─ Negligence
Third Cause of Action ─ Breach of Express Warranty
Fourth Cause of Action ─ Breach of Implied Warranty
Fifth Cause of Action ─ Unjust Enrichment
Sixth Cause of Action ─ Loss of Consortium
Seventh Cause of Action ─ Lack of Informed Consent
da Vinci robot surgery complications
A September 2013 article in The New York Times highlighted a recent study conducted by Johns Hopkins researchers of a lapse in reporting issues with da Vinci robotic surgery. The study, published in The Journal for Healthcare Quality in August 2013, noted that thousands of mishaps were reported to the FDA between January 2000 and August 2012. While most of the patients were not harmed, 174 injuries and 71 deaths were reportedly related to the da Vinci surgery.
Researchers also reviewed news reports and court records finding that many incidences of botched surgeries that were not reported to the FDA, concluding that the number of adverse events associated with this type of surgery are "vastly underreported."