Da Vinci Robot Lawsuit
According to allegations made in Da Vinci robot lawsuits, design flaws in the surgical system have led to serious complications, permanent injuries and even death. Manufactured and marketed by Intuitive Surgical, the Da Vinci surgical robot has been the source of growing litigation since it was FDA approved in 2000 for use in a variety of gynecologic, laparoscopic and urologic procedures.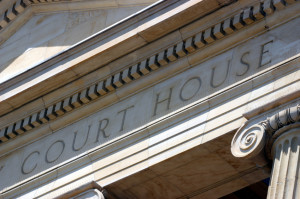 Da Vinci robotic surgery purportedly gives surgeons enhanced precision, dexterity and control, facilitating rapid recovery and less blood loss in a host of minimally-invasive procedures, ranging from gall bladder removal to routine hysterectomies. However, certain patients have reported serious injuries and are suing for damages based on claims of negligence and defective product design.
Uses for the Da Vinci surgical robot
The da Vinci system has been approved by the FDA for use in both adult and pediatric surgeries including the following:
Urological surgeries
General laparoscopic surgeries
General non-cardiovascular thoracosopic surgeries
Thoracoscopically-assisted cardiotomy procedures
In 2012, the state-of-the-art robot was used in more than 400,000 surgeries nationwide, with many hospitals using the high-tech system as a means to increase revenues and attract new business. Marketed as a breakthrough in assisting minimally-invasive procedures, the da Vinci robot has a sophisticated camera coupled with four remote-controlled arms, allowing surgeons to operate through minor incisions with better accuracy.
Despite the Davinci system's advancements, however, the FDA is investigating a spike in adverse event reports during robotic surgery, which run the gamut from severed nerve and blood vessels, to punctured intestines.
As reported in Medscape Today News, the number of adverse event reports involving the da Vinci robot increased 34 percent between 2011 and 2012. Patient complaints were lodged with the FDA's Manufacturer and User Facility Experience (MAUDE) database; some of these complications have proven fatal, and a rising number of patients and their relatives are seeking legal recourse.
As of July 2013, least 25 plaintiffs had brought a robotic surgery lawsuit against Intuitive Surgical, citing horrific injuries and, in more tragic cases, the wrongful death of a loved one.
Injuries cited in Da Vinci robot lawsuits
A majority of the reported injuries from robotic surgery are burns and other heat-related damage to the ureter, intestines and other organs. For some patients who went on to file a Da Vinci robot lawsuit, the damage was not immediately evident, often presenting several days after the procedure.
Dr. Martin Makary, a surgeon at Johns Hopkins Hospital who has used the Da Vinci surgical robot, voiced concerns over the safety of the system.
"It's an expensive technology with very little good evaluation and data readily available to patients," Makary said. He concluded that robotic surgery offers some advantages for a small number of surgeries and none for others.
Bloomberg News reported in February of 2013 that as many as 70 deaths have been linked to da Vinci robotic surgery. Bronx resident Gillmore Gala filed a Da Vinci lawsuit after his 24-year old daughter suffered a major bleed into her pelvis from an arterial laceration during a robot-assisted hysterectomy – she died 13 days later.
Other victims and their families who've taken legal action allege Da Vinci robot injuries such as:
Ureter cuts
Punctures to internal organs
Uncontrolled bleeding
Surgical burns to arteries
Punctured blood vessels and arteries
Severe bowel injuries
Sepsis
Vaginal cuff dehiscence (reopening of the incision used during a hysterectomy)
Wrongful death caused by robotic surgery complications
Da Vinci lawsuit plaintiffs question surgeon training
In some cases, plaintiffs cite injuries or wrongful death that was caused not by defective product design, but by insufficient surgeon training with the da Vinci system. One such example is a medical malpractice claim brought by the relatives of Juan Fernandez – a Chicago resident who died from a septic infection after his intestines were accidentally punctured during robot-assisted spleen surgery. The Da Vinci robot lawsuit went to trial and jurors awarded his family $7.5 million in damages.
Surgeons must perform at least 200 operations using the da Vinci system in order to be technically proficient, according to a report in The Reviews in Urology, though some physicians estimate that number to be closer to 700 cases. In reality, hospitals have permitted surgeons to perform robotic surgery without extensive practice or training.
A recent Wall Street Journal article revealed that Intuitive offers a two-day training course for hospitals that purchase the Da Vinci surgical robot, but after this initial training the hospital decides how and when surgeons may use the device. In some settings, doctors were permitted to use the system unsupervised after only four surgeries.
Since 2000, the FDA MAUDE database has been flooded with 245 reports related to Intuitive Surgical's da Vinci-related injuries, and many in the medical community fear the death toll will continue to rise. Filing a da Vinci robot lawsuit is often the only means through which victims of robotic surgery complications can recover compensation for their medical expenses, lost income, pain and suffering.
Da Vinci robot recall may bolster allegations
In July, 2013 the FDA announced a Class II recall on 30 components of Intuitive Surgical's da Vinci surgical robots, after the manufacturer admitted they may not have been properly tested and in accordance with compliance standards.
The components listed in the notice include the Si Surgeon Side Cart, Instrument Control Box, Da Vinci Si Vision System Cart, and the Dual Camera Controller. A Class II recall is mandated in "a situation in which use of or exposure to a violative product may cause temporary or medically reversible adverse health consequences or where the probability of serious adverse health consequences is remote."
Recent DaVinci lawsuit settlements
This past March, a settlement was reached in a DaVinci lawsuit filed on behalf of a Louisiana patient who purportedly suffered complications during a robot-assisted thyroid procedure. The plaintiff alleged severe injuries after the da Vinci surgical robot malfunctioned, forcing her surgeon to employ a more invasive procedure that left a massive scar on her neck.
In her lawsuit, the plaintiff maintained that Intuitive Surgical was liable for failing to properly maintain the device, and failing to adequately train hospital staff on use and upkeep of the robot. The robotic surgery lawsuit was moved to the U.S. District Court for the Eastern District of Louisiana, where Intuitive agreed to settle the case for an undisclosed amount.
Another settled case was brought by Patricia Mayfield of Alabama, who said she developed an excruciating abscess that required corrective surgery after a da Vinci assisted hysterectomy in 2010. Her da Vinci lawsuit alleged that the defendant failed to warn patients and surgeons of the risks and over-promoted the device.
Filing a Da Vinci robot lawsuit
Debilitating and sometimes fatal injuries caused by torn blood vessels, surgical burns and perforated organs are the subject of DaVinci surgical robot lawsuits. Claimants say the manufacturer's aggressive marketing strategies were unethical and that the da Vinci system suffers design defects. Plaintiffs also contend that Intuitive Surgical failed to provide proper surgeon training on the device.
Individuals who suffered harm or lost a loved one following a da Vinci procedure may be entitled to monetary damages in a court of law. Product liability attorneys are currently investigating claims and offering free case evaluations to determine eligibility for filing a da Vinci robot lawsuit.