Bard Avaulta Mesh Lawsuits Proceeding: Third Bellwether Trial Scheduled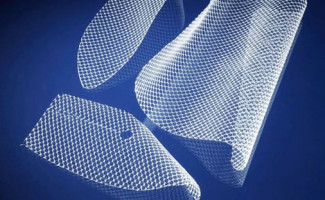 A series of Bard Avaulta mesh trials in West Virginia court are proceeding, as the third bellwether case, previously postponed, has been scheduled for May 19, and the discovery process for a second round of 200 cases has been initiated.
Avaulta is one of several brands of transvaginal (or pelvic) mesh used in the construction of sling-like devices that treat pelvic organ prolapse (POP) or stress urinary incontinence (SUI) in women.
Each transvaginal mesh lawsuit of the thousands currently filed against C.R. Bard and other mesh manufacturers concerns the complications that women have experienced after they were implanted with the mesh devices, including such serious and painful developments as mesh erosion and organ damage.
In 2011, the FDA issued a warning based on studies that indicated statistically significant numbers of complications associated with mesh, as well as little evidence that mesh devices were more effective than traditional surgery to correct POP or SUI.
Bard Avaulta mesh lawsuits proceeding
The more than 50,000 lawsuits filed against manufacturers of transvaginal mesh have been consolidated as part of seven multidistrict litigations (MDLs) taking place in the Southern District of West Virginia before U.S. District Judge Joseph Goodwin.
An MDL centralizes lawsuits containing similar allegations against a common defendant under one federal judge for more efficient pre-trial processes.  Currently, transvaginal mesh MDLs in West Virginia have the following seven mesh manufactures as defendants:  C.R. Bard, Ethicon, Boston Scientific, American Medical Systems (AMS), Coloplast Corp, Cook Medical, and Neomedic.
Bard transvaginal mesh trial ends with $2 million judgment for plaintiff
The Bard Avaulta lawsuit scheduled for May 19 is the third of the "bellwether" trials, or initial cases that may help predict the outcome of others to follow.  The first of the Bard bellwether trials began in July of 2013 and resulted in a $2 million dollar jury award for the plaintiff, Donna Cisson.
In the second trial, beginning in August, Wanda Queen settled out of court on the trial's first day for an undisclosed amount. The third bellwether trial for plaintiff Carolyn Jones was originally scheduled for November of 2013, and then delayed twice before the new date in May was established.
Bellwether trials in the vaginal mesh MDL against American Medical Systems have been set for June 2 and July 7.
Discovery underway in Bard Avaulta mesh lawsuits
A second group of 200 Bard Avaulta mesh lawsuits are now being selected to enter the pre-trial discovery phase pertinent for each case. Some 100 cases have already been selected and Judge Goodwin has set April 14 as the deadline for an additional 100 cases.  The judge has also determined that each case should be "trial-ready" by January 30, 2015.