Transvaginal Mesh Litigation – MDL, Class Action & Mass Tort Lawsuits
Successful transvaginal mesh litigation can net millions in compensatory and punitive damages for the plaintiff, but can never undo the life-altering ramifications of a defective mesh implant. Damaged marriages, lost employment, debilitating pain and a diminished quality of life are all cited by women who were harmed by surgical mesh. Marketed as an effective and more advanced treatment for common conditions like stress urinary incontinence (SUI) and pelvic organ prolapse (POP), vaginal slings, mesh patches and related devices are the source of mounting litigation in courtrooms across the nation. Scarring, organ perforation, chronic infections, painful sexual intercourse and vaginal mesh erosion are just a few of the complications alleged in more than 30,000 lawsuits pending in state and federal courts against various mesh manufacturers.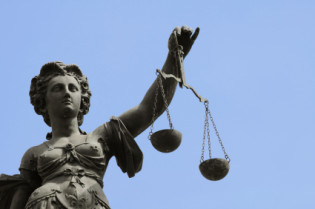 Several companies have suspended sales of problematic vaginal mesh products, including C. R. Bard's Avaulta Plus and four Gynecare mesh systems made by Ethicon – a subsidiary of Johnson & Johnson. But despite ongoing concerns in the medical community and nearly 4,000 adverse event reports, the FDA has yet to order a vaginal mesh recall. The agency has questioned the safety and efficacy of surgical mesh for POP and SUI in two separate FDA safety communications, and stated that transvaginal mesh repair of these conditions may actually put patients at increased risk for severe complications.
Victims have taken legal action in an effort to recover compensation for past and future medical expenses, lost income, pain, emotional trauma, and other losses.  Though there has been no transvaginal mesh class action lawsuit filed, companies like Johnson & Johnson, American Medical Systems and Boston Scientific are collectively facing thousands of vaginal mesh lawsuits that have been coordinated into a number of consolidated litigations.
Types of transvaginal mesh litigation
Plaintiffs involved in transvaginal mesh litigation have a variety of options regarding where to file their claims. Attorneys are best qualified to determine the best option for their clients; the choice is motivated by goals of efficiency, swift resolution, low costs, and the likelihood of reaching a favorable jury award or settlement.
Lawsuits involving transvaginal mesh may be brought by a single plaintiff or by multiple plaintiffs in a single legal action. Depending on the chosen jurisdiction, these claims may later be consolidated. Multidistrict litigation (MDL) is created pursuant to a petition submitted by an interested party to a federal judicial panel and consolidates claims against a common defendant in the federal court system. A mass tort or multi-county litigation (MCL) is a similar centralization of lawsuits against common defendants on the state level. A class action suit, which may be filed in state or federal court, is brought by a large group of plaintiffs who have similar allegations against a common defendant.
Vaginal mesh lawsuits may be categorized as the following types of litigation:
Individual complaint – Product liability claims based on alleged defective medical devices such as vaginal mesh may be filed in state or federal court.
Multidistrict litigation (MDL) – Multidistrict litigation transfers civil (noncriminal) cases from around the country to one district court for more efficient pre-trial processes. The lawsuits must contain common questions of fact and are presided over by a single federal judge. The purpose of multidistrict litigation is to conserve resources and judicial time, as the procedure enables one judge to oversee the discovery process, thus reducing the chances of duplicative discovery and conflicting rulings. The MDL consolidates all lawsuits of a similar nature and allows qualifying tag-along cases to be added at a later time. An MDL judge has the authority to dismiss counts in a lawsuit if he or she determines they lack merit. If the case isn't dismissed or doesn't reach settlement agreements during MDL, it may be sent back to its original court for trial.
Multi-county litigation (MCL) – Similar to MDL, a mass tort or multi-county litigation brings together civil complaints that share commonality of factual and legal issues. However, multi-county litigation occurs on a state level. The benefits are much the same, as this coordinated pre-trial procedure helps streamline legal proceedings, thus conserving resources. An appointed judge will oversee the MCL and may assign several bellwether cases that best represent all claims. The outcomes of bellwether trials can help gauge how juries will respond to testimony and evidence presented in future cases. Just like in MDL, any cases that do not settle or go to trial will be remanded back to their original jurisdiction for further handling and trial.
Class action lawsuit – A class action suit allows multiple parties to sue over the same legal grounds. In this type of litigation, a group of people who allege similar injuries or damages band together and file a single lawsuit as a class. A class representative or lead plaintiff represents the interests of the entire group. Any settlement or jury award is divided by everyone in the class. In practice, class actions are uncommon for litigation involving personal injury and defective medical devices, as each plaintiff's damages are very unique. In order for a court to certify a transvaginal mesh class action lawsuit, it must determine that questions of law or fact are common to all litigants. Class action suits are advantageous in that they allow plaintiffs to pool resources, thus cutting down court costs and legal fees. If a jury rules in favor of the defendant, all class members lose their right to file an individual lawsuit.
State and federal vaginal mesh lawsuits
As of 2013, there are seven multidistrict litigations against different surgical mesh manufacturers, six of which are underway in the U.S. District Court for the Southern District of West Virginia.
Honorable Judge Joseph R. Goodwin is presiding over the docket in West Virginia:
MDL No. 2187 C.R. Bard, Inc. – 4,895 lawsuits
MDL No. 2325 American Medical Systems (AMS), Inc. – 10,663 lawsuits
MDL No. 2326 Boston Scientific, Inc. – 6,494 lawsuits
MDL No. 2327 Ethicon, Inc. – 10,449 lawsuits
MDL No. 2387 Coloplast Corporation – 1,105 lawsuits
MDL No. 2440 Cook Medical, Inc. – 154 lawsuits
The first trial in MDL No. 2187 against C.R. Bard reached resolution in August 2013 with the jury awarding the plaintiff $2 million in damages. Two subsequent Bard Avaulta mesh cases ended with undisclosed settlements before trials began.
The seventh multidistrict litigation (MDL No. 2004) involves Mentor Corporation's ObTape vaginal sling, and is taking place in the U.S. District Court for the Middle District of Georgia. The MDL has been assigned to Judge Clay D. Land who is presiding over lawsuits alleging injuries from the ObTape – a first generation device that has not been available on the U.S. market since 2006. Mentor Corp. is currently owned by Johnson & Johnson.
In September 2010, Judge Carol E. Higbee of the Superior Court of New Jersey (Atlantic City) ruled in favor of coordinated management of transvaginal mesh litigation without mass tort designation for all New Jersey mesh lawsuits against C.R. Bard and Ethicon/ Johnson & Johnson. The first New Jersey mesh trial took place in February 2013. A South Dakota plaintiff named Linda Gross won $11.1 million in her suit against Ethicon for severe complications from their Gynecare Prolift mesh, after jurors concluded that the defendant failed to warn about their product's latent risks and also made fraudulent misrepresentations.
In July 2012, plaintiff Christine Scott and her spouse were awarded $5.5 million by a California state court jury. The couple sued manufacturer C.R. Bard alleging its Avaulta Plus mesh implant caused significant injuries.
As of October 2013, news reports have surfaced that at least five defendant mesh manufacturers are currently exploring the possibility of mass settlements with MDL and other plaintiffs. The total dollar amount for all transvaginal mesh settlements could potentially reach the billions of dollars.
Plaintiffs allege serious injuries
Women who suffered life-shattering transvaginal mesh complications are seeking restitution for their injuries; and their partners and husbands request compensation for loss of spousal services, including loss of consortium.
Some of the latest plaintiffs to file vaginal mesh lawsuits include:
A Kentucky woman who is suing Boston Scientific and Ethicon for serious injuries she sustained from the Advantage System and UltraPro mesh that required revision surgery.
A woman who was implanted with Mentor's ObTape for her SUI and suffered worsening symptoms of urinary incontinence, chronic infections, and severe pain. Her surgeons found that the vaginal sling had eroded through her bodily tissues, causing permanent damage.
A Texas mother, who brings claims against American Medical Systems for a mesh product called the Monarc Subfascial Hammock that eroded, becoming infected and resulting in gross hematuria – indicating bladder injury.