Public Citizen Watchdog Group Seeks "Black Box" Warning for Testosterone Drugs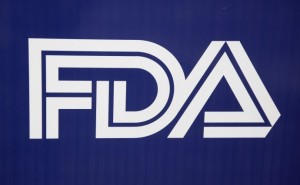 In the midst of growing concern about the safety of widely popular testosterone therapy drugs, consumer advocacy watchdog group Public Citizen has just petitioned the U.S. Food and Drug Administration to place bold, stark labeling on such medications alerting users to the increased risk of dangerous side effects they pose. Citing several recent studies linking the use of testosterone therapy drugs to higher rates of heart attack, stroke and even death, the group is also requesting that the FDA mandate additional physician education on the dangers presented by drugs such as Axiron, AndroGel, Foresta and Androderm.
Urgent need for warnings about testosterone drug side effects?
According to Public Citizen, the need for new, enhanced labeling on testosterone therapy drugs is driven in large part by the rapidly escalating use of such medications across the United States. Following massive advertising campaigns touting the ability of these drugs to address problems such as low libido, fatigue, low energy and flagging memory, the number of prescriptions for these treatments that were filled in 2013 grew to over 5 million, with 400,000 of those having been filled in December alone.
This increase has occurred despite findings of a significant connection between use of these drugs by many patients and an elevated risk of serious cardiovascular complications that can sometimes prove fatal.
The advocacy group goes on to emphasize the fact that the testosterone therapy drugs that have become so popular in recent months were only awarded FDA approval for use in patients characterized by both low serum testosterone levels as well as an associated medical condition linked to hypogonadism. Considering the massive volume of prescriptions that have been written for these drugs in 2013 alone, it is certain that large numbers of patients who do not meet these criteria are taking these drugs and incurring very serious risks.
Link between testosterone and cardiovascular problems
Public Citizen's request for additional warning labels, physician education and delay in approval of a new, injectable testosterone therapy is based on multiple, recent research studies making the connection between the drugs and cardiovascular risks. These studies, including one published in the New England Journal of Medicine, include both observational studies as well as randomized, placebo-controlled trials, and all establish a strong link between these treatments and significant danger of stroke and heart attack.
Despite the mounting evidence, in January the FDA released what Public Citizen characterized as a very weak statement of its intention to conduct a formal investigation of testosterone drug side effects. Chiding the agency for declaring that it had not thus far concluded that "FDA-approved testosterone treatment increases the risk of stroke, heart attack, or death," the advocacy group redoubled its calls for immediate action.
Failure to act rapidly on creating a new FDA testosterone warning, developing physician education mandates and instituting a delay of approval for a new long-acting testosterone drug, according to the group, will result in a high volume of unnecessary risk exposure for male patients who really are not viable candidates for these treatments in the first place.