Testosterone Therapy Side Effects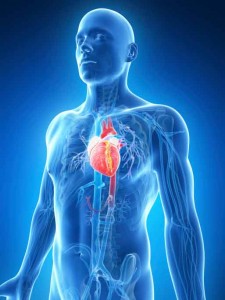 Primarily intended and approved to address male hypogonadism, often referred to as low testosterone or "Low T," testosterone therapy has become a controversial topic in recent years. An onslaught of advertisements and publicity campaigns describing a litany of troubling symptoms faced by men who are middle-aged and older has sparked increased interest in androgen replacement therapies. Prescriptions for these drugs jumped five-fold between 2000 and 2011. Promising to cure excessive fatigue, low libido, moodiness and other problems commonly facing men of a certain age, a number of different testosterone products have hit the market during that time.
There is growing concern, however, that the testosterone therapy side effects many patients have reported are indicative of serious risks of which the public at large should be aware. A recently released study from the National Cancer Institute suggests that certain patients who undergo testosterone therapy effectively double their risk of experiencing a cardiac event within 90 days of beginning their treatment.
Increased popularity of testosterone therapy
Male hypogonadism, the condition for which androgen (testosterone) replacement therapy is meant to treat, occurs when the body produces insufficient hormones due to pituitary or testicular problems. Several types of testosterone replacement drugs have been introduced in recent years, some of which are administered in the form of injections, skin gels, skin patches, oral patches or by a topical solution used in the armpit area.
Despite the increased numbers of men using these products, most patients do not actually suffer from hypogonadism, but merely wish to combat some of the undesirable symptoms of the aging process. Recent studies suggest that these testosterone drugs, though perhaps effective in tackling those concerns, also pose a heightened risk of heart attacks and other dangerous side effects.
Alarming research about testosterone heart attack risk
A November, 2013 study presented in the Journal of the American Medical Association revealed that this type of testosterone therapy was linked to a boost in the risk of stroke, heart attack and death in older groups of males with a history of heart concerns.
Perhaps of greater significance is a more recent study released by PLOSOne demonstrating a doubling of the risk of heart attack in younger males who undergo testosterone therapy, whether or not they had a history of heart trouble.
As a result of these reports and other published studies, the Food and Drug Administration (FDA) has decided to conduct a formal review of the safety of testosterone therapy drugs to gain additional facts about the potential increase in the risk of stroke, heart attack and death. While the FDA approved AndroGel and similar drugs only as a treatment for clinical hypogonadism, pharmaceutical manufacturers have been conducting wide-reaching marketing campaigns that promote testosterone replacement therapy as an effective method of treating low energy, lack of sexual appetite and other normal effects of aging.
Types of testosterone replacement drugs and associated side effects
The natural decrease of testosterone in men as they age is generally not marked by serious complications, but for some individuals, osteoporosis, reductions in muscle mass, psychological issues and coordination problems can occur. In such cases, testosterone replacement may be indicated as a possible solution.
Several different testosterone therapy products have been introduced to the market, including:
AndroGel
Axiron
Androderm
Bio-T-Gel
Fortesta
 Striant
Testim
Testopel
There is widespread agreement that testosterone therapy is often successful in boosting lean muscle and enhancing libido and mood in male patients. However, the substantial number of serious testosterone side effects should not be overlooked.
Potential complications with testosterone therapy include:
Pulmonary embolism
PVT
Sleep apnea
Prostate cancer
Polycythemia
Harm to women and kids
Death
Lack of sufficient warning about AndroGel heart problems
The growing body of evidence linking testosterone replacement therapy to an increased risk of heart attack and stroke is causing many to call for drastic changes to existing labeling on such products. For example, the labeling for AndroGel refers to a potentially heightened risk of prostate cancer, possible reduction in sperm count, danger of developing sleep apnea and swelling of the legs, but omits any mention of the risk of serious cardiovascular implications.
Now that the FDA has initiated a formal review of the recent wave of testosterone therapy research, it may be that substantive labeling changes are on the horizon.
Testosterone therapy litigation
The explosion in widespread patient use of testosterone replacement therapies combined with recent findings pertaining to AndroGel heart problems and other complications has led to the filing of what may be the first of many lawsuits by men who claim to have been injured by the drugs.
On February 4, 2014, five plaintiffs filed testosterone lawsuits in federal court in Chicago against Abbott Laboratories and its spin-off entity, AbbVie, Inc., the makers of AndroGel. Ranging in age from 50 to 63, three of the plaintiffs claim to have suffered heart attacks following commencement of testosterone therapy, one alleges that he suffered a stroke and the other plaintiff claims to have experienced a mini-stroke after beginning treatment with AndroGel.
Each of the men allege that the drug makers engaged in deceptive marketing and actively minimized or hid information about known risks associated with the treatments.
As additional research is performed and more facts emerge about the links between testosterone therapy and serious cardiac events and other health complications, the number of potential plaintiffs in courts across the country is likely to grow.


Minneapolis Star Tribune, FDA reviews safety of testosterone gels, patches and shots after studies suggest heart risk, http://www.startribune.com/lifestyle/health/243005061.html


Forbes, Low T or High Risk? Testosterone Treatments and Heart Attacks, www.forbes.com/sites/edsilverman/2014/01/29/low-t-or-high-risk-testosterone-treatments-and-heart-attacks/


U.S. News and World Report, FDA Will Review Safety of Testosterone Therapy, http://health.usnews.com/health-news/articles/2014/02/03/fda-will-review-safety-of-testosterone-therapy


Bloomberg BusinessWeek, Abbott Labs Sued For Fraud By Men Claiming AndroGel Harms, http://www.businessweek.com/news/2014-02-05/abbott-labs-sued-for-fraud-by-men-claiming-androgel-harms-1


Newsday, FDA to review safety risk of testosterone drugs, http://www.newsday.com/news/health/fda-to-review-safety-risk-of-testosterone-drugs-1.6921374