FDA Says Medical Device Recalls Up 97 Percent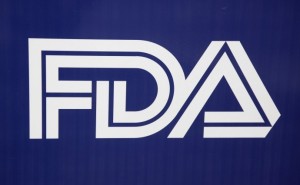 Government health regulators report that medical device recalls have nearly doubled over the last ten years. As detailed in a report from the FDA's Center for Devices and Radiological Health (CDRH), from fiscal year 2002 through 2012, recalls have increased some 97 percent for medical devices. The Center for Devices and Radiological Health say this may in fact be a good sign, as it's indicative of enhanced manufacturer awareness, especially among those that have been previously cited for reporting violations.
The most common grounds for a medical device recall, according to the report, are:
Design flaws
Component problems
Non-conforming material
Software issues
"Concerted efforts to improve the quality and safety of medical devices on the part of both CDRH and the industry has resulted in greater numbers of recalls reported — and greater benefit for the public health," the CDRH report notes.
 What prompts a medical device recall?
The FDA puts medical device recalls into three distinct categories that include:
Class I – Reserved for dangerous or defective products that could result in serious health problems or death.
Class II –Issued for devices or products that may cause temporary health problems or that pose only a slight risk of a serious injury.
Class III – Products or devices that violate FDA manufacturing or labeling regulations.

 
Numerous medical device manufacturers, such as those that market knee and hip replacements utilize a fast-track clearance process, known as the FDA 510(k) system. This enables manufacturers to launch a new product without extensive premarket safety trials as long as it is deemed substantially similar to a device that's already been approved for sale. Stryker Rejuvenate hip implants reached consumers in this manner, and were subject to a voluntary recall due to early failure rates and purported design flaws.
Stryker hip replacement recall for ABG II and Rejuvenate devices
Stryker Orthopedics is one of several device makers facing litigation over a recalled hip replacement. In July of 2012, the company mandated a voluntary recall on both their ABG II and Rejuvenate systems – both of which were metal-on-metal hips.
According to Stryker, the action was initiated "due to potential risks associated with modular-neck stems. These risks include the potential for fretting and/or corrosion at or about the modular-neck junction, which may result in adverse local tissue reaction, as well as possible pain and/or swelling, in and around your hip."
Since 2012, dozens of patients have filed suit, alleging serious injuries and complications such as hip replacement dislocation, metallosis, persistent pain, immobility, and early device failure requiring hip revision surgery.
ASR XL Acetabular System recalled by DePuy
Another metal-on-metal hip replacement that was pulled off the market is DePuy's ASR XL Acetabular System total hip replacement—a device that was available to American consumers as early as December 2005. Design problems with the ASR were associated with poor implantation outcomes, as recipients reported excess friction between the metal ball and cup that shed metal ions into the surrounding tissues and bloodstream.
This risk of heavy metal contamination, among other life-altering complications, has been the source of thousands of DePuy ASR lawsuits filed throughout the nation.
The majority of claimants had to undergo hip revision surgery, after experiencing the following symptoms:
Pain and swelling
Loosening
Bone fractures Fracture
Dislocation  or misalignment of the implant