Depuy Hip Replacement
DePuy Orthopaedics, a subsidiary of Johnson & Johnson, has a substantial portfolio of more than 200 products and is perhaps most recognized for its range of prosthetic hip devices. Three of these DePuy hip replacement systems, however, have been linked to severe complications and early failure rates, with thousands of recipients suffering unexpected hip replacement problems. The controversial devices include the DePuy ASR XL Acetabular total hip replacement and ASR Hip Resurfacing System, as well as the metal-on-metal version of the Pinnacle Acetabular Cup. All were marketed to a younger demographic and promised increased mobility and reduced pain among patients with compromised joints or those who suffered osteoarthritis.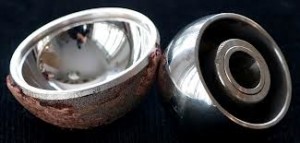 Following the launch of these DePuy hip replacement systems, the U.S. Food and Drug Administration (FDA) received numerous adverse event reports from patients and doctors citing serious side effects and injuries stemming from Pinnacle and ASR hip implants. Alleged design flaws with the products' metal-on-metal components were linked to premature implant failure. Thousands of recipients were compelled to undergo revision surgery to address complications and replace the device.
Faced with mounting litigation over early revision rates and implant failures, DePuy chose to recall the ASR devices in 2010, but the Pinnacle total hip replacement system remains available to patients worldwide—despite medical studies and FDA concerns over the safety of all-metal hip replacements.
DePuy Pinnacle hip replacement
Used in more than one million patients worldwide, the Pinnacle Acetabular Cup System (48mm-66mm) was FDA-approved in 2000. According to the manufacturer, the DePuy hip replacement system allows surgeons flexibility in selecting which components best suit a patient's unique anatomy.
Patients and doctors could choose from five different ball-and-socket surface components, including:
Ceramic-on-polyethylene
Metal-on-polyethylene
Ceramic-on-ceramic
Metal-on-metal
Ceramic-on-metal
The Pinnacle system is labeled a metal-on-metal (MoM) device when it is used with the metal acetabular liner, called the Ultamet. When these two components make contact and rub together, chromium and cobalt ions can shed into the bloodstream and surrounding tissue, leading to serious health consequences. Patients who have experienced Pinnacle hip replacement problems claim the device has the same alleged defects as the ASR implant.
In May 2013, DePuy announced that it was discontinuing production of the metal liner used in the Pinnacle hip implant. The Pinnacle hip replacement system as a whole remains available on the market.
ASR XL Acetabular System subject to recall
The voluntary DePuy hip replacement recall of 2010 affected two of the manufacturer's flagship metal-on-metal devices: the ASR XL Acetabular total hip replacement system and the ASR (Articular Surface Replacement) Hip Resurfacing System.
In 2003, DePuy launched the ASR Resurfacing System, which was a bone-conserving device only used outside of the U.S. The ASR XL Acetabular total hip replacement system, on the other hand, was commercially available on U.S. markets since 2005. Both models differed from other metal hip replacements, as they had shallow acetabular cups of a larger diameter – purportedly designed to enhance stability in active, young patients.
Owing to unreasonably high revision rates and premature failures, the manufacturer pulled both hip replacements off the market on August 26, 2010. Clinical studies showed that ASR hip replacements were failing at a rate of 12 percent within five years of implantation, and later evidence points to even higher failure rates – up to 40 percent.
DePuy hip replacement complications
Despite the lack of a Pinnacle hip recall, the implant has been the subject of increasing scrutiny and litigation over DePuy hip replacement problems. Recipients of the metal-on-metal version have reported the following complications with the Pinnacle device:
Metal poisoning (metallosis): Caused by fretting when the metal liner inside the acetabular cup rubs against the femoral head. This chafing can create dangerously high levels of metal ions in the bloodstream causing inflammation, tissue necrosis and bone deterioration.
Loosening of the implant
Implant dislocation
Reduced mobility
Difficulty standing or walking
Chronic pain near the hip joint
Need for revision surgery
The ASR XL Acetabular Cup System, which was cleared for the market through the FDA's 510(k) fast-track process, shared similar problems with the Pinnacle device in terms of potential complications.
The ASR DePuy hip replacement system has been linked to the following problems:
Metal poisoning
Bone fractures
Loosening of the implant
Implant misalignment or dislocation
Severe pain
Popping and crunching noises
Formation of pseudotumors
Need for early revision surgery
Hip revision surgery
The majority of patients who received DePuy hip replacement products and suffered complications required at least one revision surgery to correct the damage. Afflicted with chronic pain, swelling, and diminished mobility, patients had to endure a second operation to remove the device and address problems like tissue death, bone fractures, and non-cancerous pseudotumors that had formed near the implant.
Since the DePuy ASR recall of 2010, the FDA has voiced concerns over the safety of metal-on-metal hip replacements, such as the Pinnacle and ASR systems, and urges patients with these devices to monitor for signs of metal toxicity through regular blood tests. While hip replacements are intended to last up to 15 years, the fretting and corrosion of metal components in DePuy's ASR and Pinnacle implants have sometimes resulted in failure rates within the first five years.
DePuy Pinnacle litigation and trials
Thousands of DePuy hip replacement lawsuits involving the Pinnacle and ASR systems are pending in courts throughout the country. Attorneys for hip plaintiffs are demanding damages for medical expenses, lost wages, rehabilitation, and pain and suffering, as well as other non-economic losses.
All Pinnacle hip lawsuits filed in federal courts have been consolidated under one judge as multidistrict litigation. Labeled MDL No. 2244, the litigation is taking place in the U.S. District Court for the Northern District of Texas, under the guidance of Judge Ed Kinkeade. At present, more than 8,000 lawsuits alleging Pinnacle hip problems are on the docket.
The first Pinnacle hip trial before the federal jury ended in a defense verdict. However, plaintiffs won the second bellwether case, which concluded on March 17, 2016. A federal jury in Texas found that DePuy's Pinnacle metal on metal hip was defective and awarded five plaintiffs $502 million in compensatory and punitive damages.
ASR hip lawsuits and settlements
Multidistrict litigation was also established for DePuy ASR lawsuits, and the case total has continued to mount. Overseen by Judge David A. Katz, the MDL is proceeding in the U.S. District Court for the Northern District of Ohio. To date, about 8,000 claims over ASR hip replacement problems have been coordinated in products liability MDL No. 2197.
Additionally, 2,000 ASR hip replacement lawsuits have also been centralized in California state courts. In March 2013, a California jury awarded a plaintiff $8.3 million in damages for injuries sustained as a result of the ASR hip. Though the jury found that the device was defectively designed, they also found that DePuy had adequately warned the plaintiff about the risks of complications, and declined to award any punitive damages. In April 2013, an Illinois state court jury found for the defendant in an ASR lawsuit.
DePuy and its parent company Johnson & Johnson offered a settlement proposal to eligible ASR hip patients in November 2013 that would compensate each plaintiff at least $250,000. In February 2015, J&J said it would pay out $420 million more to resolve some 1,400 additional ASR hip replacement claims that were not covered in the initial accord. The total DePuy ASR hip settlement would cost the company an estimated $3 billion, according to Bloomberg, and would resolve most ASR litigation pending in state and federal courts.