Nevada Woman Testifies in Ongoing Actos Bladder Cancer Trial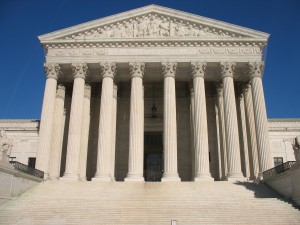 The diabetes drug Actos, once highly-touted as a virtual cure-all for Type 2 diabetes sufferers, is under nationwide scrutiny due to the emerging link between the drug and the sudden onset of bladder cancer. With litigation ongoing across the U.S., a Nevada court is currently weighing whether drug maker Takeda should face liability for allegedly concealing this known risk.
Also known as Pioglitazone, many patients having been prescribed Actos for the management of their diabetes symptoms were shocked to learn that, in just one years' time, Actos could cause the onset of bladder cancer symptoms, including blood in the urine and painful elimination. These patients, citing a failure to warn in their Actos lawsuits, are working diligently to hold Takeda responsible for unlawfully excluding information about the possible link to cancer in its marketing materials and warning labels.
Eighty-one year old woman details her experience post-Actos
Earlier this month, 81-year old Nevadan Delores Cipriano testified as to her exposure to Actos and her resulting bout with bladder cancer. The octogenarian spared no detail as she recounted the harrowing experience of receiving the call from her doctor confirming the worst: she had cancer.
"I didn't think anybody could say that on the phone to you…." Cipriano testified, voice full of emotion. From there, she contacted her five adult sons to relay the news of her diagnosis, thereby stunning a family without a single incident of bladder cancer or urinary issues in its history.
Cipriano went on to testify that she was never warned of the risks of Actos and was completely unaware of the possible carcinogenic side effects. The FDA has recently issued a warning that exposure to Actos for one year or longer may increase a patient's risk for developing this type of cancer. Medical records available at the time of the testimony showed that Cipriano had taken the drug just 150 days, but endured the onset of painful cancer nonetheless.
Actos bladder cancer litigation ensues
The Actos bladder cancer trial occurring in Nevada this month is one of several ongoing cases targeting the drug maker for unreasonably exposing patients to an increased risk of developing this catastrophic illness. Earlier this month, a jury in Louisiana awarded plaintiffs a $9 billion verdict citing an unlawful failure to disclose the known risks of Actos.
Cipriano and fellow Nevada resident Bertha Triana are seeking several billion dollars from Takeda for its role in exposing both plaintiffs to a dangerously defective drug. If successful, the judgment could be the largest in Nevada history. Cipriano explained to the court that her lifestyle and quality of life were significantly diminished since her cancer diagnosis. As well, she would have never considered taking the drug to treat her diabetes symptoms had she known what could possibly happen to her health.
Actos has been on the U.S. market since 1999. It is also linked to an increased risk of renal malfunction after a Taiwainese study revealed Actos patients were up to three times more likely to develop kidney disease than those who did not take the drug.