Testosterone Therapy Lawsuits Consolidated Under MDL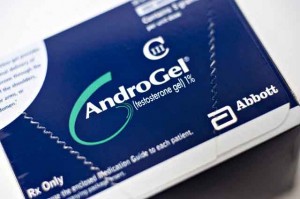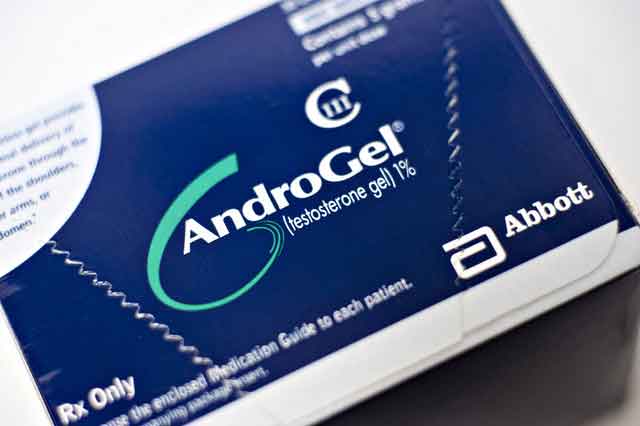 Throughout the nation, a growing number of men who took Low T supplements and later suffered adverse cardiovascular events are taking legal action against the drug manufacturers. Plaintiffs claim that products such as Androgel, Testim and Axiron – among others — lacked sufficient warnings about potential side effects and complications such as an increased risk for blood clots, heart attack, stroke or death.  To date, more than 45 product liability claims have been brought in the United States, with hundreds more expected in the coming months.
According to a transfer order issued by the U.S. Judicial Panel on Multidistrict Litigation (JPML), all testosterone therapy lawsuits filed in district courts alleging similar injuries and complications will be consolidated before a single judge for more efficient pretrial proceedings. The June 6 JPML order stipulates that cases will be removed to the Northern District of Illinois, where Judge Matthew F. Kennelly will preside over discovery and other pretrial matters.
Testosterone therapy lawsuits centralized under MDL
The establishment of multidistrict litigation (MDL) is often considered when large numbers of plaintiffs seek monetary damages against a common defendant, based on similar accusations and issues of fact. By coordinating all federal claims in one court, the aim is to minimize duplicative discovery while reducing the chance of conflicting judicial rulings.
The transfer order reads:
" On the basis of the papers filed and hearing session held, we find that these actions involve common questions of fact, and that centralization of all actions in the Northern District of Illinois will serve the convenience of the parties and witnesses and promote the just and efficient conduct of this litigation. On January 31, 2014, the U.S. Food and Drug Administration announced that it was "investigating the risk of stroke, heart attack, and death in men taking FDA-approved testosterone products." Plaintiffs filed the actions now before us in the wake of this announcement."
At least 45 pending complaints against the manufacturers of Axiron, Testim, AndroDerm, Androgel, Foresta and Depo-Testosterone will be removed to MDL No. 2545, but the litigation will also include future actions that are brought alleging adverse testosterone side effects, regardless of the manufacturer.
The judicial panel decided that the Northern District of Illinois was the most suitable transferee venue for the mass products liability litigation, as numerous testosterone therapy lawsuits are already pending in the district. In addition, Abbott Industries – one of the principle defendants – is headquartered in the state.  Judge Matthew F. Kennelly was already presiding over most of the testosterone litigation in the district, and was chosen based on his experience as an MDL jurist.
MDL will include lawsuits against several manufacturers
While some plaintiffs and defendants suggested that the MDL only accommodate Androgel lawsuits, the judicial panel ultimately decided the litigation should include claims against all Low T manufacturers involving allegations of heart attack risk and other complications being investigated by health officials.
"We are typically hesitant to centralize litigation on an industry-wide basis…In these circumstances, however, we think it is the best solution. Plaintiffs suggest that related cases will number in the thousands. Significantly, in the actions and potential tag-along actions already filed, a number of plaintiffs used more than one testosterone replacement therapy," read the judicial panel order.