Testosterone Therapy and Heart Attack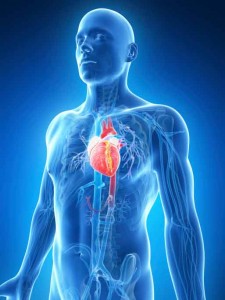 With growing numbers of men turning to testosterone therapy as a way to fight back against the natural effects of aging, evidence is beginning to emerge about the significant increase in the risk of heart attacks and other cardiovascular events the drugs can pose. Recent studies have revealed a startlingly close connection between use of testosterone therapy and a heightened danger of serious heart trouble, causing many practitioners and patients alike to reconsider whether the benefits of these medications outweigh their potential negatives.
Testosterone itself is the hormone required for the development of masculine traits and growth, and androgen replacement therapy is intended to assist individuals with low serum testosterone level battle the unpleasant effects of that condition. The U.S. Food and Drug Administration granted testosterone replacement products approval only for use in male patients who have been diagnosed with "low-t" in conjunction with an underlying medical condition such as hypogonadism. Topical gels, injections, transdermal patches and other modes of administration are all available for the treatment of low testosterone, though none of these applications enjoy FDA approval for use in men who have not been diagnosed with an associated condition known to cause it.
Testosterone products and heart attack risks
Numerous formulations of testosterone therapy treatments are currently available on the market, falling into two main classifications: synthetic and bioidentical. The latter type of pharmaceutical testosterone is lab-made, but is thought to produce fewer or less significant side effects. Androgel is one such bioidentical product currently being prescribed to patients.
Synthetic products differ from natural hormones, and are known to cause more substantial side effects.
Some of the most popular testosterone therapy drugs marketed at present include:
Androderm
Axiron
Androgel
Testopel
Testim
Bio-T-Gel
Fortesta
Depo-Testosterone
Striant
Delatestryl
In most cases, once testosterone treatments are introduced, they continue for the life of the patient. For this reason, it is absolutely vital that the true level of heart attack risk from Androgel and other testosterone treatments be ascertained and sufficient patient and physician education be undertaken.
Drug popularity surges in the face of suspected testosterone therapy heart attack risk
The past few years have seen a tidal wave of advertising dollars being used to promote the benefits of testosterone therapy drugs. Campaigns targeting middle-aged men plagued by low libido, low energy and decreased muscle mass have had measurable success, as evidenced by the dramatic jump in prescriptions for a variety of formulations.
Hoping that they have finally found a real fountain of youth, countless men who are experiencing normal, age-related changes have been flocking to their physicians to get their hands on this supposed wonder drug. Prescriptions for testosterone therapy drugs for men age 40 and older tripled between 2001 and 2011, despite the fact that most of the men receiving prescriptions lack the type of medical condition for which these medications received FDA approval. Unfortunately, as the use of these drugs continues to grow, so does evidence that testosterone side effects are often quite severe and can include increased incidence of heart attacks and even death.
With men in the United States spending roughly $1.6 billion on testosterone drugs annually, doctors are beginning to strongly question the wisdom of providing prescriptions for medications intended to treat conditions that many of their patients simply do not have, particularly when the side effects are uncertain at best.
Heart attack risk studies, FDA response
Though it is true that testosterone therapy drugs have been shown to be effective in boosting libido and muscle development in male patients, serious concern has arisen about other side effects.
Testosterone therapy side effects include:
Prostate cancer
Exacerbation of sleep apnea
Polycythemia (elevated red blood cell count)
Hormonal imbalances
Harm to women and kids who come into contact with the drugs
However, it has become clear that heart attack risks are considered to be the most significant of dangers posed, as indicated by multiple recent studies.
Findings published in the PLOS ONE medical journal showed that men aged 65 and under with a prior history of heart disease experienced double the risk of heart attack after beginning testosterone therapy drugs. Men older than 65 who commenced use of these drugs also experienced elevation in the risk of suffering a serious cardiac event in the initial 90 days of treatment.
A study undertaken by the Veterans Administration and published in the Journal of the American Medical Association also revealed a strong connection between use of testosterone therapy drugs and an increase in the risk of stroke, heart attack and death. Researchers found that males with prior heart issues had a 29 percent higher danger of experiencing a testosterone stroke or heart attack than males not taking the drugs over a follow-up window of just over 27 months. While it is possible that the increased cardiac strain caused by these drugs is a result of their propensity to cause fluid retention, researchers agree that additional study is necessary in in order to pinpoint the mechanism of risk.
Taking these studies into consideration, in January of 2014, the FDA issued an statement announcing its intention to launch its own investigation of heart attack, stroke and death in men who take FDA-approved testosterone therapy products. The agency stated that it had been monitoring the risk, but that the publication of the aforementioned studies led to increased urgency in learning more about the potential danger. The FDA emphasized that it had not yet concluded that the drugs did indeed pose increased risk to patients, but that individual consultations with doctors about the wisdom of continuing such treatments were recommended.
Groups call for stronger warnings about Androgel heart attack risks
Consumer advocacy and watchdog group Public Citizen recently called upon the FDA to add bold, attention-grabbing warning labels on popular testosterone therapy medications in order to highlight the increased risks of heart attack they are now believed to pose. In addition, the group is asking the agency to require heightened physician education on the links between these drugs and cardiac events in patients taking them.
Public Citizen is also urging the FDA to delay the approval process for a new, injectable form of testosterone treatment, citing the recent UCLA and VA studies about the risks of treatment of this type. The group highlights the dramatic increase in the number of prescriptions being written for these medications over the last few years, with over 5 million of them being provided to patients in 2013 alone. The sheer volume of patients being offered these drugs, according to the consumer group, strongly suggests that substantial numbers of men simply do not have the underlying medical condition for which they were approved and are putting themselves at unnecessary risk of harm.
Legal liability and testosterone therapy side effects
Across the country, increasing numbers of testosterone therapy lawsuits are being filed accusing the drug makers of failing to properly warn patients and physicians of known risks of heart attack and stroke. Allegations have also been made that the pharmaceutical companies responsible for putting these therapies on the market aggressively marketed them to men as being a veritable cure for the ills of aging, despite the fact that they were only approved for use in patients with a very specific condition that most did not actually have.
Considering the widespread use of these treatments among men over 40, it seems likely that this type of litigation will only grow in the coming years.
The ultimate trajectory of testosterone therapy litigation remains to be seen, but it is possible that an onslaught of lawsuits alleging negligence on the part of drug makers could result in a consolidated multidistrict litigation, as is often the case with issues pertaining to defective and dangerous drugs and medical devices.
Men who have taken testosterone therapy drugs and subsequently suffered serious harm including heart attack or stroke should consult with a qualified testosterone lawyer. A product liability attorney can determine your eligibility for financial compensation for injuries caused by the use of these treatments and exploring viable legal options.