DePuy Hip Settlement Payments Moving Forward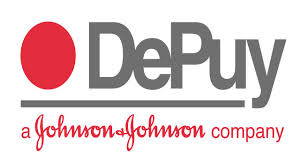 ASR hip implant plaintiffs may soon be recovering funds under the terms of the DePuy hip settlement, according to a status report released last month. Legal counsel for DePuy indicates that just over 98 percent of eligible ASR hip recipients have enrolled in the settlement program, which will hopefully resolve some 12,000 DePuy hip lawsuits against the manufacturer.
At the heart of the litigation are claims that the ASR XL Acetabular Hip System is defective and unreasonably dangerous, causing patients to suffer severe and life-altering complications. Lawsuit filings have escalated following a global recall of ASR devices in 2010, after it was found that metal components would grind together, releasing toxic ions into the body.
Participants to receive payments in DePuy hip settlement
However, not all plaintiffs have accepted the terms of the accord, which was reached in 2013 between DePuy Orthopaedics (a unit of Johnson& Johnson) and a court-appointed committee of plaintiffs' attorneys.  As reported by Harris Martin, at least 26 ASR claimants have chosen not to participate in the ASR settlement program, and petitioned the court to have their lawsuits removed from coordinated proceedings in San Francisco Superior Court to Los Angeles for a more timely trial date.
The DePuy settlement program has earmarked a minimum of $2.4 billion to compensate plaintiffs, but may ultimately pay more than $4 billion after additional payouts are factored in for those who incurred more serious injuries or needed multiple revision surgeries as a result of implantation with the DePuy ASR replacement.
As noted in a joint status filing issued on June 27, settlement participants should be expecting their reimbursement monies in the coming month. "Award determinations are now being issued on a rolling basis…DePuy funded the first batch of awards over a week early and is in the process of reviewing the report on the second group," states the report.
The monetary amount reimbursed to each claimant will depend on their particular circumstances, but is expected to be around $250,000 per case, with additional compensation considered for patients who sustained "extraordinary" injuries.
One caveat of the DePuy ASR settlement program is that patients who did not have revision surgery on or before August 31, 2013 are not considered eligible for compensation under the accord, and must rely on the courts to pursue financial relief.
DePuy recalls ASR due to high failure rates
Similar to other poorly designed metal-on-metal hip implants, the ASR device was found to suffer disproportionately high rates of premature failure, with some research suggesting that up to 40 percent of recipients would need revision surgery within five years of implantation.
In August 2010, the DePuy ASR recall was voluntarily enacted, after the manufacturer acknowledged the five-year revision rates from a British patient review (then estimated at 13 percent) were higher than normal. The months immediately following the recall saw a spike in litigation, as more patients understood the underlying cause of their hip replacement complications.  An estimated 37,000 ASR implants were used and sold in the U.S. prior to the recall.
Thousands of American patients have since filed suit against DePuy in attempt to recoup damages for medical expenses, lost income, reduced earnings and other less tangible losses including emotional trauma and loss of enjoyment of life.
While the settlement helps claimants avoid the hassles and long waits of litigation, some would rather take their chances before a jury, arguing that the compensation offered is wholly inadequate to account for their financial and emotional injuries.