New Research on Benicar GI Complications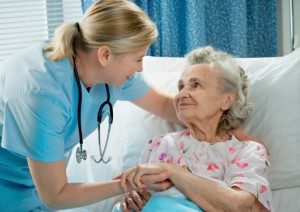 New research presented before the Digestive Disease Week convention suggests that Benicar users are at an increased risk for serious gastrointestinal problems after two years exposure to the blood pressure drug.
The recent study on Benicar side effects, which has yet to be published online, was a joint effort by the French Health Insurance Fund and the University of Paris. Researchers examined data from 4.5 million patients who were treated between 2007 and 2012, and determined that users had a 10-fold risk of being hospitalized for GI problems like chronic diarrhea after taking the drug for two years.
Benicar, or olmesartan medoxomil, is produced and marketed by Daiichi Sankyo, which gained FDA approval for the drug in 2002. Since its release on the U.S. market, Benicar prescriptions have skyrocketed, with some 10 million patients taking the medication in 2012. It is the only known angiotensin II receptor blocker – or ARB — that has been associated with serious and sometimes life-threatening gastrointestinal health issues.
Benicar injury lawsuits filed over GI problems
This emerging research may bolster allegations raised in a growing number of Benicar injury lawsuits currently filed in the United States. Patients who have filed suit argue that olmesartan medoxomil causes a host of chronic and debilitating symptoms, most notably:
Persistent and severe diarrhea
Vomiting
Bloating
Pain in the abdominal area
Nausea
Sudden and extreme weight loss
Dehydration
Malnutrition
Damage to the intestinal track
Some Benicar users have suffered such extreme GI problems that hospitalization was necessary, and many were misdiagnosed as having Celiac disease, which is characterized by similar symptoms and is brought on by a gluten intolerance.
In 2012, researchers at the Mayo Clinic discovered that Benicar was actually associated with another condition known as sprue-like enteropathy, and that adverse side effects such as chronic diarrhea went away upon discontinuation of the drug.  In cases of villous atrophy, where the lining of the small intestines is damaged due to undiagnosed sprue, recovery can often take months, leaving patients at risk for malnutrition and other health complications.
FDA updates Benicar warning label
In light of the Mayo Clinic findings, the FDA issued a drug safety communication in July of 2013. Health regulators cautioned that Benicar, Azor, Tribenzor, and generic counterparts can lead to sprue-like enteropathy, and that all adverse symptoms reported in clinical studies resolved after stopping the drug. The agency approved updates to labels of all products containing olmesartan.
Now that the medical community and general public are aware of Benicar and sprue-like enteropathy risks, more patients are taking their complaints to court. By filing a product liability claim against drug manufacturer Daiichi Sankyo, claimants may be able to obtain monetary damages for personal injury and economic losses including:
Associated medical bills for treatment
Lost wages
Reduced earning capacity
Loss of spousal consortium
Pain and suffering
In situations where sprue-like enteropathy is mistaken for Celiac disease, Benicar users may go weeks or months without proper treatment for their GI problems, only exacerbating their complications.
At present, litigation against Daiichi Sankyo is in its early stages, with only a few Benicar injury lawsuits filed, though more are anticipated in the coming months.