500 Transvaginal Mesh Settlements Reached in Bard Trials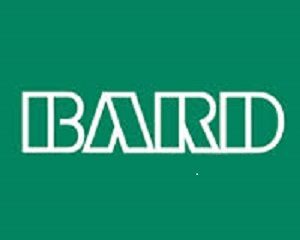 C.R. Bard has agreed to more than 500 transvaginal mesh settlements with clients represented by two law firms, according to a second quarter filing of the U.S. Securities and Exchange Commission (SEC). Representatives from the manufacturer indicate that they continue to negotiate with other firms over potential settlements to resolve some of the approximately 12,000 cases that remain concerning alleged medical complications from Bard Avaulta transvaginal mesh products.
The lawsuits are currently part of a multidistrict litigation (MDL) taking place in a federal court in the Southern District of West Virginia under Judge Joseph Goodwin. Previously, the only settlements that had been reached as part of the MDL involved two individual lawsuits. With no further settlements in sight, 200 additional bellwether trials were ordered to be ready by January of 2015.
Bard Avaulta settlement reached in bellwether cases
The thousands of lawsuits brought against the manufacturer C.R. Bard contend that the transvaginal mesh products they produced, intended for use as part of a transvaginal "sling" designed to treat pelvic organ prolapse (POP) or female stress urinary incontinence (SUI) in women, actually resulted in a high rate of serious complications that included organ puncture and mesh erosion. Cases against Bard allege that they have designed a defective product with an unacceptable level of complications.
The court system manages a large volume of lawsuits alleging similar complications by creating an MDL, a litigation process in which all cases are consolidated under the same judge and share both the pretrial discovery phase and, if no settlements are reached, preliminary "bellwether" lawsuits to establish precedent.
In the Bard Avaulta MDL, the three bellwether trials were all resolved in favor of the plaintiffs: a $2 million verdict for Donna Cisson in July of 2013 and two settlements of undisclosed amounts for Wanda Queen in August of 2013 and Carolyn Jones in early 2014.
The transvaginal mesh settlements recently negotiated represents progress in resolving the remaining cases, though the MDL will have to continue with so many still pending in the court. Some 200 additional cases, the location and timetable for which is currently being established, will represent a second tier of bellwether cases.
Transvaginal mesh settlements reached in other MDLs
C.R. Bard is one of several manufacturers of transvaginal mesh that has been faced with heavy litigation over their products (others include Ethicon, Boston Scientific, American Medical Systems (AMS), Coloplast Corp, Cook Medical, and Neomedic). MDLs organized in connection with these manufacturers are also taking place in the West Virginia court under Judge Goodwin.
So far one of these companies, AMS, has negotiated a $830 million mesh settlement to resolve most of the 18,000 cases in its MDL. Coloplast also appears to be working toward a major settlement to resolve all of its approximately 1,500 cases after about 400 of them were settled in March for $16 million.
The largest MDL involves over 18,000 transvaginal mesh lawsuits against Ethicon, a subsidiary of Johnson & Johnson. So far, no major settlements have been announced in the Ethicon MDL.