Xarelto Lawsuit Alleges Fatal Bleed Caused Decedent's Death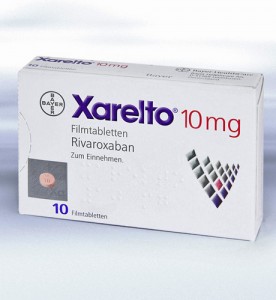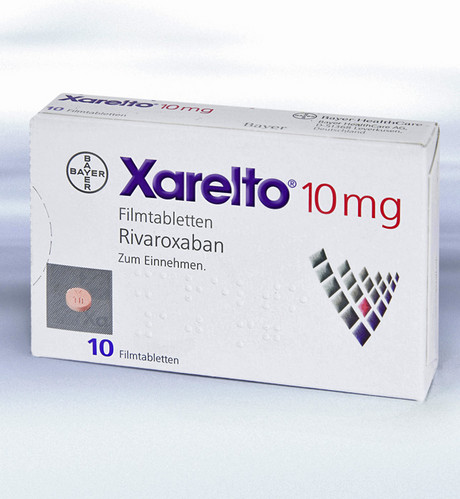 Harry and Joseph Griggs, individually and on behalf of the estate of Charles Griggs, are suing Xarelto maker and distributor Bayer Healthcare Pharmaceuticals and Janssen Research and Development in the U.S. District Court for the Eastern District of New York.
The plaintiffs allege that the defendants concealed their knowledge of the drug's defects and that due to their negligent misrepresentations about the blood thinner's safety, their father suffered a life-threatening bleed in August 2013 that ultimately cost him his life. The decedent Charles Griggs used Xarelto from approximately May 2013 to August 2013, and died on December 6, as an alleged result of uncontrolled Xarelto hemorrhaging.
Xarelto fatal bleed lawsuit
According to the Xarelto lawsuit, because of the decedent's use of the defendants' medication, he suffered uncontrollable bleeding that lead to his wrongful death. Consequently, the claimants are demanding compensation for the loss of their father, who incurred severe and personal injuries, physical pain and mental anguish, including diminished enjoyment of life before his death.
The allegations leveled by the claimants mirror those of other cases filed against Bayer and Johnson & Johnson's Janssen unit, which argue that the blockbuster anticoagulant poses unreasonable dangers for patients, and that the defendants failed to adequately warn about Xarelto bleeding risks.
The defendants are accused of deliberately misleading the public and the medical community about Xarelto's purported benefits compared with warfarin, in an effort to boost prescriptions and sales.
Launched in 2011, Xarelto (rivaroxaban) is a type of direct thombin inhibitor used to reduce the risk of stroke and systemic embolism in patients diagnosed with non-valvular atrial fibrillation (AF). The blood thinner has also been approved to help treat and prevent deep vein thrombosis (DVT) and pulmonary embolism (PE).  Warfarin is another blood thinner medication, but unlike Xarelto, its anticoagulant effects can be effectively stopped with Vitamin K.
Those who have sustained Xarelto-related injuries argue that Bayer over-promoted its drug, while minimizing its risks. Since there is no known reversal agent for Xarelto bleeding events, patients are more prone to potentially fatal complications.
The Griggs family further contends that the defendants had prior information about Xarelto risks, based on the results of the Rivaroxaban Once Daily Oral Direct Factor Xa Inhibition Compared with Vitamin K Antagonism for Prevention of Stroke and Embolism Trial in Atrial Fibrillation (ROCKET AF) study. The findings suggested that "bleeding from gastrointestinal sites, including upper, lower, and rectal sites, occurred more frequently in the rivaroxaban group, as did bleeding that led to a drop in the hemoglobin level or bleeding that required transfusion."
Misleading marketing about Xarelto side effects and risks
In a direct-to-consumer marketing campaign, Bayer highlighted the supposed advantages of Xarelto over warfarin, calling it the "Xarelto Difference." It was suggested that Xarelto was much easier and convenient since it did not require periodic blood tests or cumbersome dietary restrictions.
The plaintiffs are suing on several counts including strict product liability, negligence, breach of warranty, fraudulent misrepresentation, fraud and deceit, fraudulent concealment and wrongful death. It is alleged that because of the decedent's death, the estate of Charles Griggs has been damaged to the sum of $10 million in punitive damages. Harry and Joseph Griggs are also seeking compensatory damages plus court and attorney fees and interest.