Biomet Hip Settlement Finalization in Progress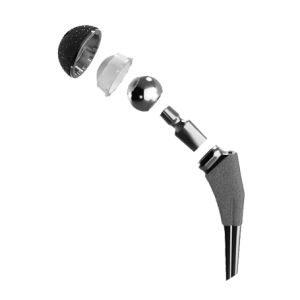 Parties are still working to finalize a Biomet hip settlement, offering relief to patients who were forced to undergo early revision surgery due to the faulty metal-on-metal implant. Many plaintiffs suffered serious side effects caused by the device, resulting in pain and suffering, increased medical bills and time away from work.
In February, a settlement was announced between the manufacturer and patients who received an M2a Magnum hip replacement, which has a history of releasing metallic debris into the body as the metal components rub against one another, leading to serious complications.
The settlement is only applicable to patients who received a Biomet M2a 38 or M2a Magnum device during initial surgery and required replacement within a 180 day period. The agreement stipulates that plaintiffs who have not yet needed hip revision surgery will be eligible to pursue a settlement if they need future revision surgery.
More than 2,400 complaints are currently pending under multidistrict litigation in the U.S. District Court for the Northern District of Indiana, under the direction of U.S. District Judge Robert L. Miller.
Biomet hip settlement
A joint status report filed on September 17, highlighted the progress made towards finalizing the Biomet hip settlement.
Biomet hip lawsuits have been divided into two different groups ─ Group 1 contains 513 cases brought by plaintiffs who materially completed all discovery requirements before December 31, 2013 and Group 2 includes those who provided materially completed plaintiff fact sheets between January 1, 2014 and June 13, 2014.
The initial settlement agreement required all plaintiffs to submit their plaintiff fact sheets by June 13, but Biomet has indicated the company is continuing to review those submitted afterwards.
The settlement stipulates that each eligible plaintiff will receive a minimum of $200,000. However, factors such as the amount of time between the original surgery date and the revision date, implant model and when the device was sold may also add to the amount of the award. Plaintiffs who believe they are owed additional compensation can take part in a mediation process, which is currently in progress for Group 1 cases.
In mid-September the plaintiffs requested the creation of a qualified settlement fund and the hiring of a fund administrator to facilitate the settlement process.
Controversial metal-on-metal hip replacements
A number of manufacturers are facing hip replacement lawsuits over metal-on-metal hip implants. The innovative devices rose to popularity years ago, but have since been associated with debilitating conditions. Plaintiffs have experienced metallosis, pseudotumors and even death, due to the release of chromium and cobalt debris into the bloodstream as the metal components rub against one another.
Johnson & Johnson subsidiary, DePuy Orthopaedics, has reached a $2.4 billion settlement with more than 12,000 plaintiffs, following the recall of its ASR implant, which was recalled in August 2010. More than 6,500 additional lawsuits have been filed against the company involving a hip implant with a similar metal-on-metal design. The first trial for the DePuy Pinnacle hip implant is currently ongoing in a Texas federal court.