Biomet Hip Settlement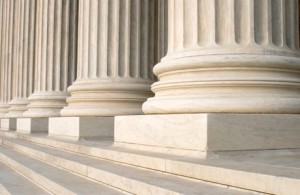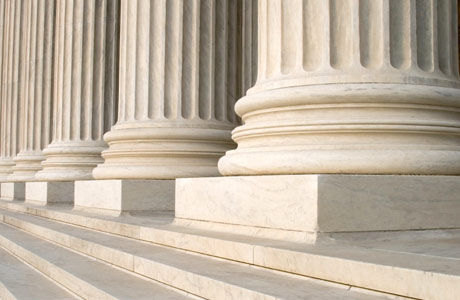 A Biomet hip settlement is currently underway, causing some to ask whether the darkest days for the medical device manufacturer are mostly over—or, still ahead.
For at least $56 million, the hip manufacturer Biomet has settled hundreds of complaints related to the company's metal-on-metal hip replacement joint known as the M2a Magnum.
The settlement agreement, evolving out of multidistrict litigation in Indiana that centralized hundreds of Biomet hip lawsuits alleging the M2A is defective, will mean compensation for individuals and families who allege their artificial hips failed them.
Biomet hip settlement reached
The settlement in January of this year comes on the heels of a couple years of multidistrict litigation that was established back in 2012.  When hundreds of lawsuits across the country blamed the Biomet hip M2a for a host of serious side effects and in some cases life-threatening complications, as well as necessary reparative surgeries, these lawsuits saw consolidation in the federal court of Indiana, where the company Biomet is headquartered.
In the settlement agreement, which was to pertain to all Biomet hip lawsuits filed in federal courts on or before April 15, 2014, the U.S. hip manufacturer agreed to pay at least $56 million ($50 million in an escrow account for Biomet plaintiffs and $6 million in lawyers' fees).  This outlay would accommodate average individual settlement amounts of around $200, 000, a sum that could go up based on the specifics of each plaintiff's lawsuit.  As it stands, plaintiffs who received a Biomet M2a38 or M2a Magnum hip replacement and who then required medical repair more than 180 days after receiving the hip implant, can expect a base award of $200,000.
Currently, there are more than 2,300 Biomet lawsuits pending in MDL related to the M2a model, according to a July 23 joint status report filed with the U.S. District Court for the Northern District of Indiana.  Of 2,340 cases pending, 1,124 have completed and submitted plaintiff fact sheets.  In the meantime, both parties acknowledge that Biomet continues to find non-revision cases, provide written notice of the non-revision status and move to stay the cases "in which it has not received proof of."
According to the July 23 joint status report filed with the U.S. District Court for the Northern District of Indiana, presided over by Judge Robert L. Miller, materially complete plaintiff fact sheets have been entered for 1,124 of the 2,340 total cases.  A recent article in the respected law journal Harris Martin reports that both parties are in agreement that Biomet continues to "identify non-revision cases, provide written notice of the non-revision status and move to stay the cases "in which it has not received proof of."
In other words, the details of this settlement continue to be worked out and may bode well for both current and prospective Biomet hip plaintiffs seeking settlement monies for their alleged personal injuries.
M2a Magnum complications alleged by plaintiffs
The Biomet hip settlements will offer compensation to patients alleging any or all of the below complications associated with their M2a Magnum:
Damage to surrounding tissues because of friction caused by the metal-on-metal ball and socket
Metallic blood poisoning from shards and particles released into the bloodstream as a result of that friction
One or more corrective surgeries to replace the faulty hip device
Chronic pain and greatly reduced mobility
A significant reduction in quality of life
Biomet hip lawsuit settlement— compensation offered
The Biomet hip settlement will offer compensation to plaintiffs who have been obliged to undergo additional corrective surgeries to replace the hip and/or repair damage caused by the allegedly defective device.
Settlement compensation may include the following:
Compensatory damages (such as hospitalization, medication, revision surgeries, caregiver costs, therapies and other medical costs, as well as lost wages)
Pain and suffering
Loss of consortium (damages to marriage)
Punitive damages (penalties to prevent future negligence on the part of the defendant)
Until now Biomet has maintained that its metal-on-metal hip implants have not been responsible for the injuries, losses and damages that plaintiffs report.  But after reaching this initial settlement agreement, Biomet released a statement indicating it was pleased to have reached resolution of the Biomet hip lawsuits.
For his own part, in his order accompanying the settlement resolution, Judge Robert Miller wrote the following: "Plaintiffs and Biomet are mindful of the uncertainties engendered by litigation and are desirous of settling and compromising their differences by entering into this settlement agreement."
Metal-on-metal hip litigation settlements—status, studies
In recent years the U.S. medical device manufacturer Biomet is not alone among hip device makers facing complaints from angry patients saying their artificial hip joints failed them. Companies like Stryker and Johnson & Johnson (J&J) have been navigating serious and expensive-to-settle litigation regarding their models of metal-on-metal hip joints.  J&J, for example, has forked out $2.5 million to settle lawsuits related to its DePuy hip model.
Like the M2a Biomet hip replacements, which were cleared by the U.S. Food and Drug Administration in 2004, many of these devices launched through the FDA's controversially regarded, expedited 510(k) process.  That process approves new artificial hip implants for release and sale, if a manufacturer can show that its hip device is mostly equivalent to a device already on the market.  Opponents argue that this expedition of implants like the Biomet hip only encourages company negligence and obfuscation, by skipping important steps in the regulatory process for new medical devices.  This latest Biomet settlement provides caution that "new" devices in the growing market for artificial hip joints may not necessarily be "better."